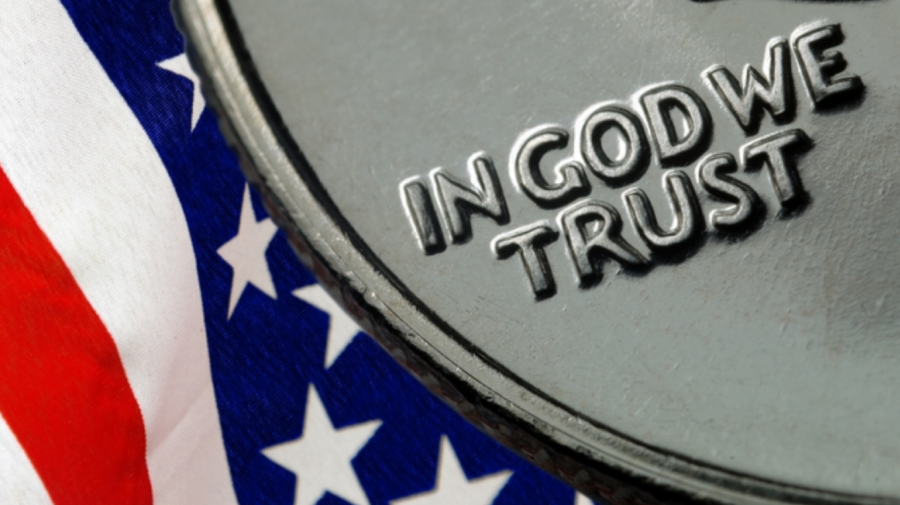 "We are a city upon a hill – the eyes of all people are upon us."
Massachusetts Bay colony founder John Winthrop spoke these hallowed words to his fellow English Puritan settlers who had fled to the New World to escape religious persecution and create a refuge of religious freedom. His message would inspire future generations of colonists and Americans to serve one another and live virtuous lives as faithful followers of their God.
Winthrop's oratory, combined with two Great Awakenings during the 17th and 18th centuries, as well as a religious revival in the 1980s, served to shape the America's identity as a country that respected organized religion and valued religious toleration.
However, the 21st century has witnessed unprecedented numbers of young Americans spurning the pews of their churches, synagogues, and mosques. Fueling this mass exodus of worshipers from religious institutions has been an increasingly secularized mainstream culture that values nihilism, hedonism, and materialism over virtue and service-oriented living. Hollywood's worship of wealth and celebrity has led kids to value these idols over their relationship with God, regardless of their religious affiliation.
This secular wave, which has gained influence from legislation in Washington and attitudes in Hollywood, has in turn pervaded America's schools.
For example, in the year after the 2017 Muslim Travel Ban, reports of Islamophobic incidents in schools rose 82 percent year over year, according to CAIR California. Also, many Congress members' support of boycotting and sanctioning Israel has coincided with Jewish students experiencing bullying and religious prejudice. In fact, the Anti-Defamation League reported 457 anti-Semitic incidents in non-Jewish K-12 schools in 2017.
The tide has turned not just in public schools, however, as religious schools have also witnessed changing social environments among their student populations.
As a student at Serra, a Catholic High School in San Mateo, I witnessed students explicitly describe their atheistic beliefs and outwardly express them by disrupting school-wide masses and deliberately skipping school-wide prayer services.
Now in my first year at BHS, while I am heartened by the new Christian Club that junior Josh Wong founded, I am dismayed by the number of students turning away from organized religion.
While they still understand the value of spiritual health, many students feel disconnected from organized religion, including junior Claire Hunt, who recently claimed, "I am spiritual, but not religious."
Other students acknowledge they feel burdened by religious principles being strictly imposed upon them early in life.
"I feel like it was forced on me — I got baptized and received First Communion in the Catholic Church, but I never got to take the initiative when it came to my own spiritual life," said a student from a local Catholic elementary school who does not wish to be named.
The prevailing notion that organized religion stifles people's ambitions by imposing burdensome rules on them and regulating their personal lives has led many students to completely eradicate faith from their lives.
In order to overcome the anti-religious sentiments pervading our schools, teachers must commit to teaching about the benefits that organized religion has conferred on our country. We can begin this effort by reciting the Pledge of Allegiance, which declares that America is a nation "under God," and continue by allowing students to post religious symbols on classroom walls, affirming their right to self-expression and religious liberty.