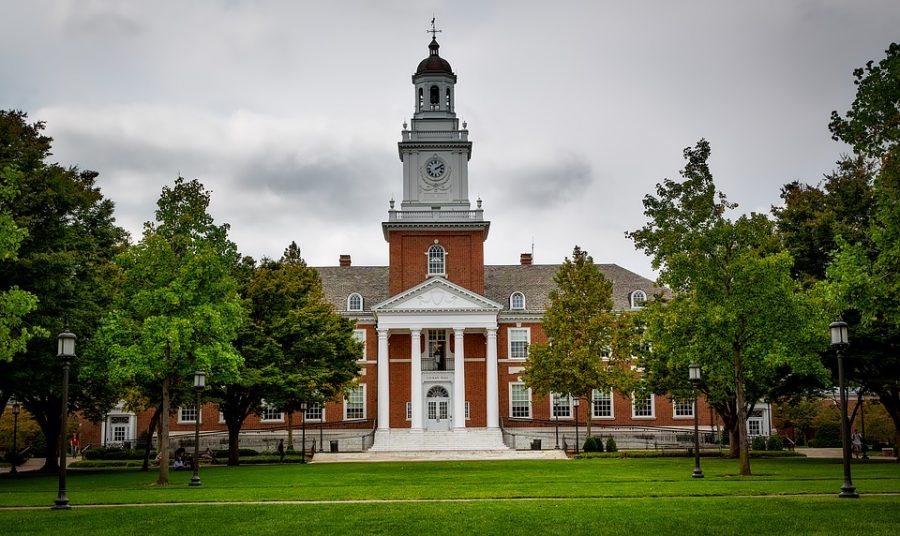 Advanced Placement (AP) may be the hallmark of countless high schools across the nation, but more than 4,000 institutions around the world (including here in the U.S.) offer a different higher-level program—International Baccalaureate (IB)—to their students. The only school in the San Mateo Union High School District that uses IB (and has done so since 2004) is Capuchino.
While both IB and AP allow students to take rigorous courses à la carte, a key feature of the former is the rigorous Diploma Programme (DP), which students can opt into. The DP consists of six courses, including a Theory of Knowledge class and a 4,000 word research paper on a topic of the student's choice that is independently directed with support from educators at the school and assessed by IB when completed. Students who rack up a total of at least 24 points from each subject's end-of-class exam (scored on a scale of one to seven) ultimately receive the coveted IB Diploma. AP, by comparison, awards credit exclusively for individual tests rather than cumulative assessments, and honors students only for scoring a three or higher on a certain amount of AP exams.
Martee Lopez-Schmitt, the IB Coordinator at Capuchino High School, is very confident in the IB Program and what it does to prepare students for further education. She said it glows in comparison to her experience with AP in high school, which simply "prepared [her] for passing tests."
"Because IB is a program and goes in-depth with the classes that last two years, students are able to develop the skills needed to succeed in college," Lopez-Schmidt said in email responses to The Burlingame B.
The format of the end-of-year exams suggests that IB classes require a deeper understanding of the material. Although AP tests usually consist of a multiple choice set followed by a free-response section, IB tests rarely require bubble sheets, instead focusing on open-ended questions. For example, one of 2018's AP U.S. History long essay question prompts was "Evaluate the extent to which the Civil War fostered change in the United States economy in the period from 1861 to 1900." The 2005 released IB History test shared more targeted questions but also offered general queries such as "To what extent do you agree with the view that war accelerates social change?"
Despite their apparent differences, IB and AP appear to market their respective programs in similar ways. On their websites, both companies cite their programs as fostering deeper thinking and preparing students for a successful college experience. The College Board (which runs AP) did not follow up on a request for a more detailed picture of how the company sells its curriculum to prospective schools.
At Burlingame, some students share a mixed view of the AP program.
"I like AP classes because we get to explore topics in-depth," junior Julia Jaworski said, "[but time constraints mean] we have less time for class discussions."
"From my experience, I think that AP classes emphasize breadth over depth," junior Thomas Cao said. "With that said, it makes sense to me why high school students should receive broader, more contextual knowledge on a subject."
Either way, AP still remains the prominent program in the United States, even if not all are enthusiastic about the structure of its curriculum.