Winter Has Arrived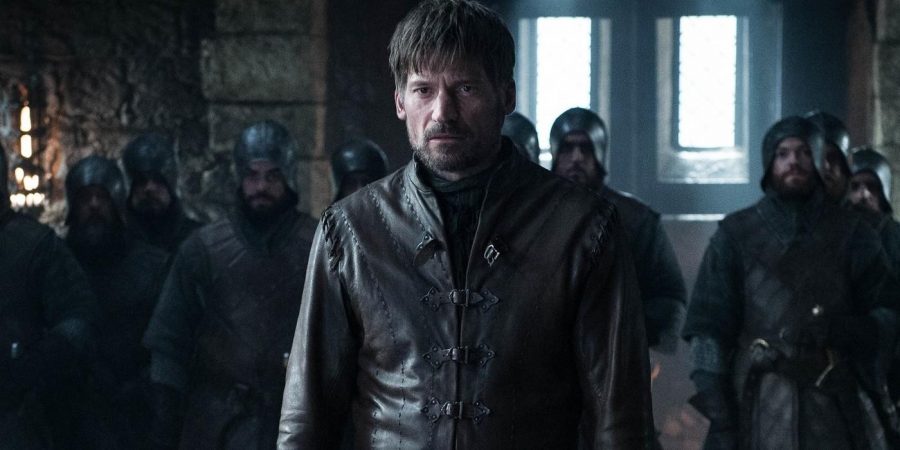 At 6 p.m. on April 15, millions of fans worldwide turned on their TV or quickly tried to renew their laptop HBO account before the first episode of "Game of Thrones" season eight hit the screen. After over a year and a half since the end of season seven, fans were eagerly awaiting the release, prepared with a wide array of predictions and theories about how the decade-long, high-budget show would complete its final season. After a montage of season seven and a newly designed title sequence, the show opens with a boy running through a crowd of people lined up on the streets. Once the boy climbs up a tree to view his surroundings, we see the crowd is watching ranks of soldiers marching towards Winterfell, the last castle in the North holding out from the undead.
Over the course of the episode, several necessary but underwhelming events occur including a Stark family reunion, a dragon-riding montage and military strategizing for the upcoming final battles. While fans were hyped going into episode one, very little transpires that is actually engrossing. The one scene that grabbed the viewers attention was when the dragon queen Daenerys (Emilia Clarke) thanks the Night's Watch Maester Samwell Tarly (John Bradley) for saving her friend from disease. But once Daenerys learns who Samwell is, she is forced to explain how in a battle earlier that month she executed Samwell's father and brother due to their refusal to bend the knee to her, a tragic and unsettling scene.
Overall, the first episode of season eight of Game of Thrones was a suitable way to open the extremely hyped show finale. There was ample time spent tying up loose ends and showcasing character interactions. The episode, while anticlimactic, effectively prepared the plot for the battle-focused episodes to come.