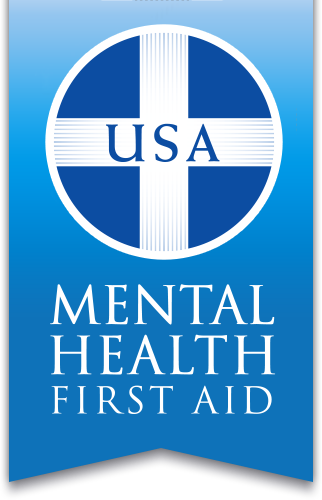 San Mateo County partnered with Mental Health First Aid, an organization that teaches people how to help others with mental health problems, to offer a course teaching adults how to help youth suffering from mental illness. The eight-hour course was broken into three evening classes that took place on Feb. 26, March 5, and March 12 at Hillsdale. Participants learned how to help someone struggling with a mental illness and how to encourage them to get help. Eddy Alvarez from the Santa Clara County Behavioral Health Services Department was one of two instructors who led the training.
"[The course] provides you with information on how to listen nonjudgmentally, how to give reassurance and information, how to encourage them to seek appropriate professional help and what support strategies you can continue to provide individuals," Alvarez said.
The program also reviewed a five-step action plan to evaluate whether someone is dealing with a mental health issue and, if so, how to help. Due to the level of emotional maturity required to process the content discussed in the course, participants had to be over 18. Alvarez said that the class had approximately 25 members, mainly parents and young adults who interact with youth in their jobs and day-to-day life.
"[The goal of the course was to] reduce stigma association against mental health and eradicate the discrimination against individuals with mental health challenges," Alvarez said.