NBA season suspended amid coronavirus outbreak
Ben Neuman, Webmaster
March 12, 2020
The NBA announced yesterday that it would be suspending its season indefinitely. The decision came after Rudy Gobert, the star center for the Utah Jazz, tested positive for coronavirus prior to the start...
Click
here
to go to our Instagram!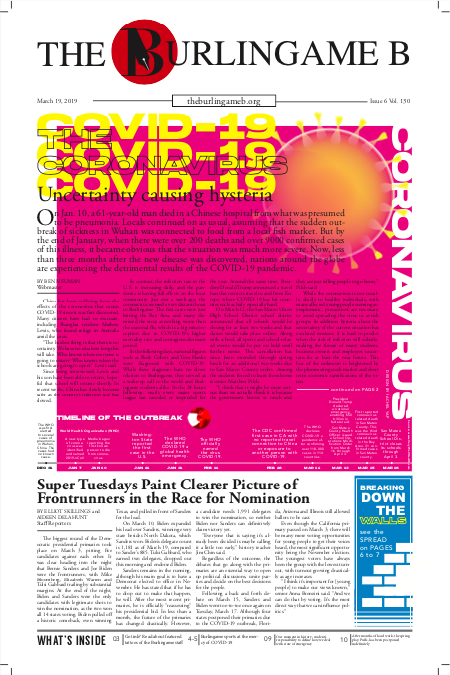 The Burlingame B Staff
March 19, 2020
Click below to see the March Issue of the Burlingame B! Click download at the top left of the slides...
Jacob Lubarsky, Senior Reporter
March 13, 2020
The San Mateo Union District High School decided to cancel school throughout the district due to the...