Marching band practices hardly harmonious
Jackson Spenner, Staff Reporter
November 16, 2020
Before the COVID-19 pandemic hit, the 103 members of Burlingame's marching band were preparing for the time of their lives. One Friday afternoon, a single email announcing that Burlingame would be moving to distance learning crushed their plans.  "Before March 13, we were practicing for our Disney...
The Iron Panthers are back to business
Aidan Hay, Staff Reporter
November 4, 2020
Forced to go fully virtual, Burlingame's robotics team, the Iron Panthers, have attempted to convert the majority of their program to fit with the rules and regulations imposed due to the global pandemic. The robotics team is split up into different subteams, some tackling more hands-on aspects such...
Students to participate in election process
Mattingly Germack, Staff Reporter
October 29, 2020
The 2020 presidential election is shaping up to be one of the most influential elections in American history, and many high school students who are not yet of age to vote have been looking for ways to participate in the democratic system.   Students who reside in San Mateo County are able...
October 27, 2020
Shifting to an online platform has created challenges in all aspects of student life and the Model United Nations (MUN) club is no different. MUN is a club where students debate real world issues by representing countries in a simulated United Nations with other high school teams. The club primarily spends the year preparing for in-person conferences and thus has had to make changes to how it operates...
Girl Up Club adjusts to distanced meetings
October 27, 2020
Burlingame offers a variety of clubs for students to stay involved in the school community. Even during online school, clubs of all kinds are finding ways to connect with students.  One service club at Burlingame is the Girl Up Club, which was started last spring by senior and club president, Anna Porto. Girl Up is an organization that helps empower girls all over the world by advancing their skills,...
Virtual format poses new challenges and opportunities for KIN Club's fundraising endeavors
October 25, 2020
With the fall semester being held online, most Burlingame clubs have had to acclimate to a virtual format. For the Burlingame Kids in Need (KIN) Club, the transition has been tricky, especially because the club's fundraising events are reliant on in-person gatherings, such as the annual tree lighting and club food fairs. Additionally, the school cannot manage money virtually, so any fundraising a...
Burlingame Student Council finds new ways to unite student body
October 23, 2020
The Burlingame High School Student Council has been forced to generate unique ways to hold activities for the student body in the age of online school. Last year, student council made strides to connect the student body; they held fundraisers and implemented pack-the-stands to fill bleachers at events. However, many events that they planned for the 2020-2021 school year and the spring of the 2019-2020...
Volunteer-oriented clubs unaffected by new club rule
October 22, 2020
Clubs that do not have funding to spend on perks, must rely on their members' motivation and involvement to achieve the club's goals.   Due to the COVID-19 pandemic, students who participate in most clubs have been limited to online methods of meeting. Although this is a significant change to the way clubs meet, for clubs that do not rely on funding, the operations of the club remain largely...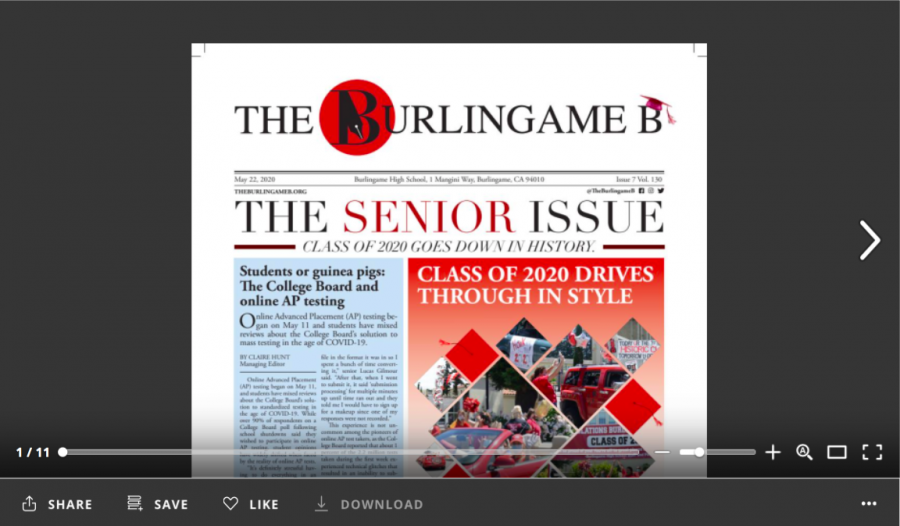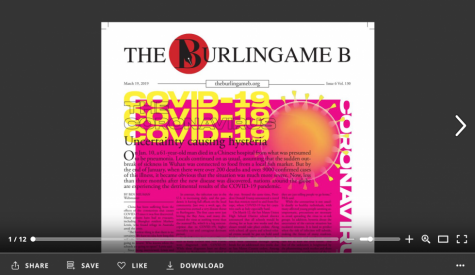 March 19, 2020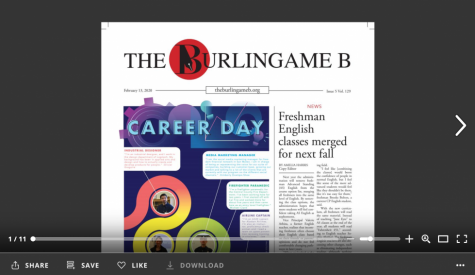 February 13, 2020
This error message is only visible to WordPress admins
Error: API requests are being delayed for this account. New posts will not be retrieved.
Log in as an administrator and view the Instagram Feed settings page for more details.