New Students
Hang on for a minute...we're trying to find some more stories you might like.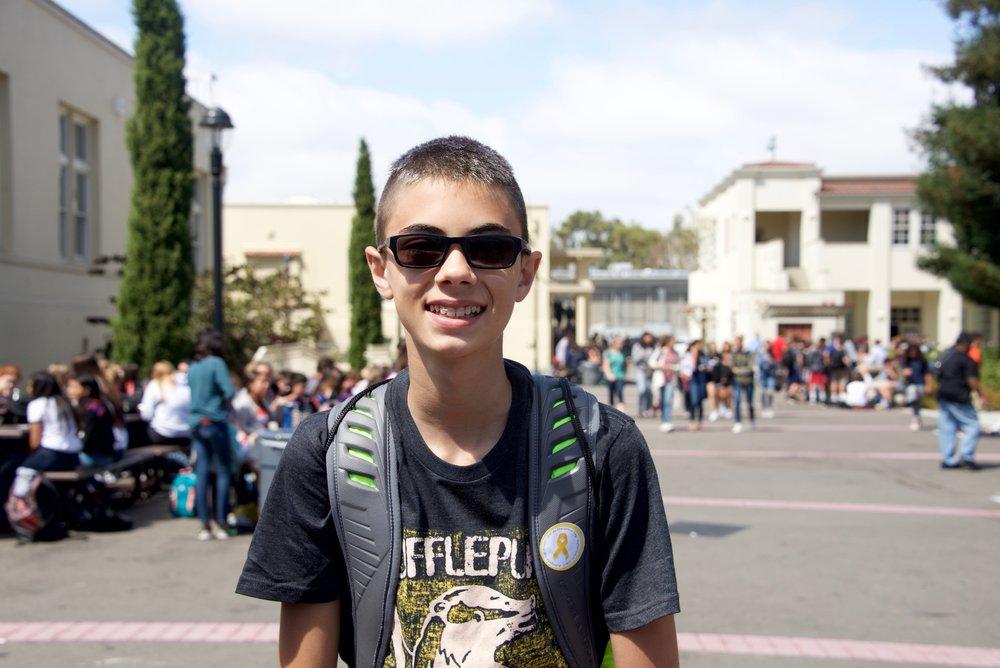 Sebastien Maychrowitz
By: Sasha Benke
Different students find the transition from middle school to high school easier than others. Sebastien Maychrowitz, a new freshman at Burlingame, has found the transition easier than expected. Coming from Our Lady of Angels, Maychrowitz was used to a small school where there were only four classes.
"There were uniforms at OLA, but at BHS I get to wear whatever I want and be myself. The only thing that made me nervous was my classes. At first, I didn't know where they were, but my teachers showed me where to go" Maychrowitz said.
At BHS, he plans on joining clubs such as Toasty Tuesdays and Surf Club. When Maychrowitz isn't at school, he enjoys reading comic books, fencing and playing video games.
Every student has a different experience in their first few weeks of high school, and for Maychrowitz it was a transition for the better.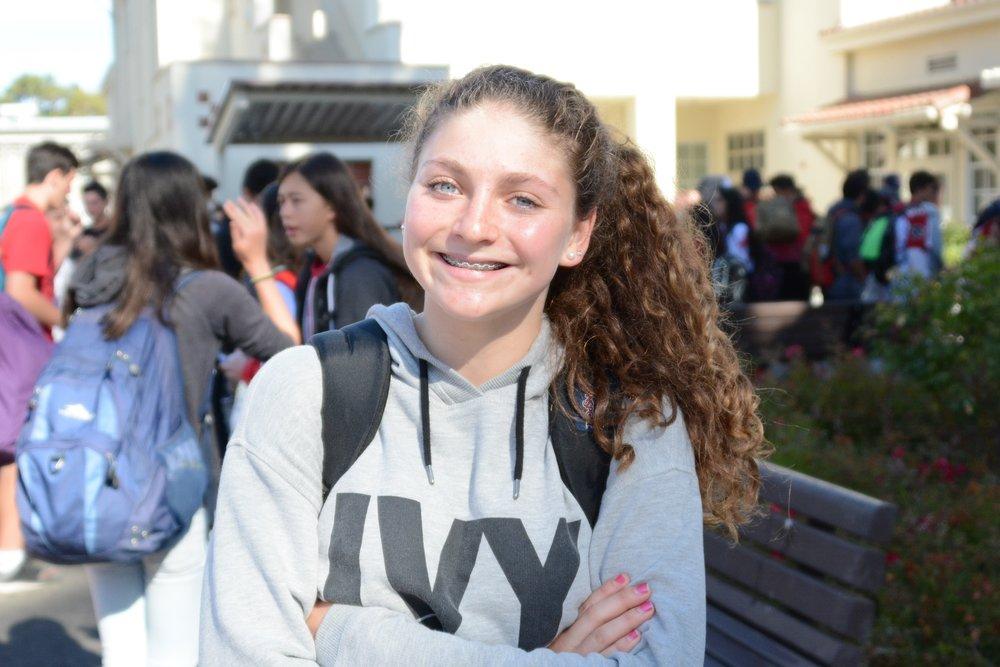 Ava Klapper
By: Maggie Murdoff
Ava Klapper is a freshman coming from Crocker Middle School and has shared nothing but love for her first weeks in high school.
"I really like how big [BHS] is," Klapper said.
"Everyone is really nice, and there are so many different personalities."
Klapper currently plays club soccer and is planning on going out for the school team in November. She is excited to be part of the team and share in the school pride that comes with playing for BHS.
"I love to play soccer because I like being on a team where we all rely on each other and work together," Klapper said.
She is also excited to participate in the BHS Track Team in the spring.
Aside from sports, Klapper enjoys spending time with her friends and getting to know those she has met so far at Burlingame. She also enjoys her English class, which she shares is mostly due to her teacher, Ms. Abitbol.
"I really like our current unit about integrity, and I enjoy reading," Klapper explained.
Full of energy and ready to take on the school year, Klapper shared that she felt comfortable on campus right away.
"Everyone has been super nice and welcoming."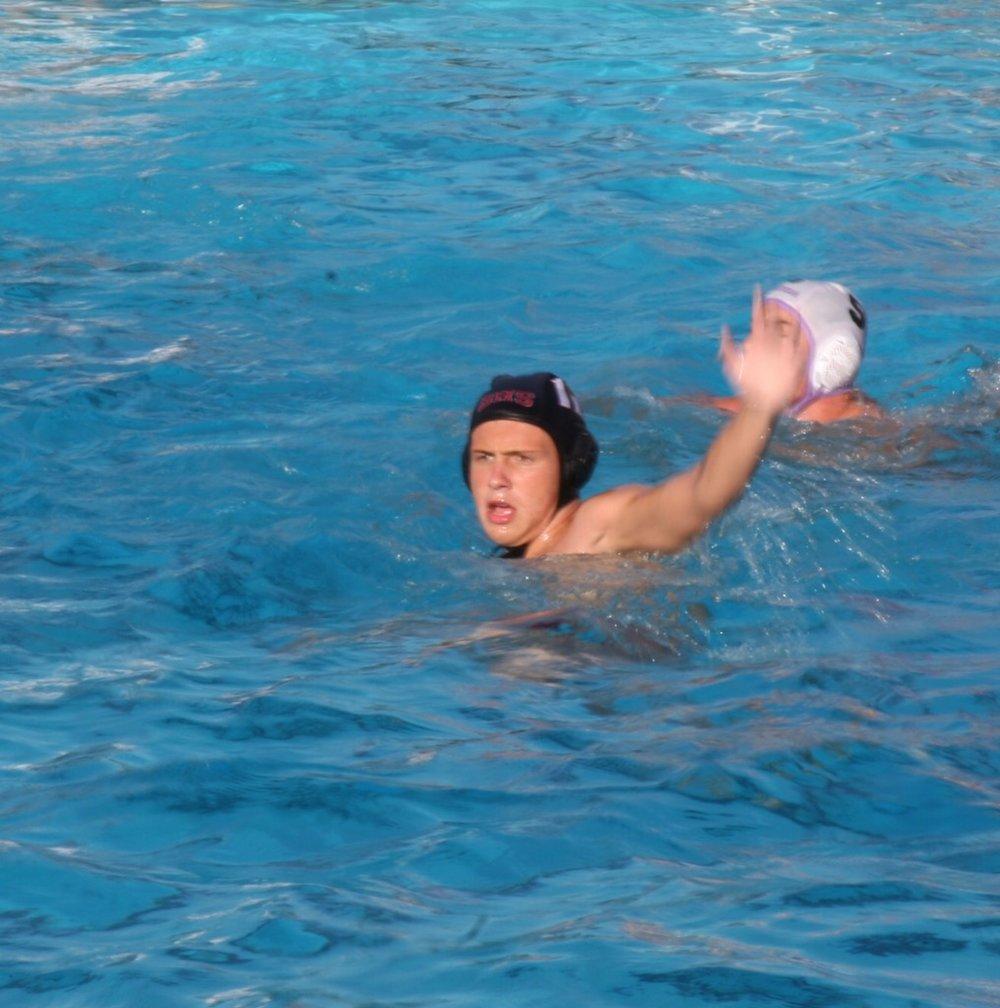 Mason Rossi
By: Mira Guleri
After watching BHS practices at the age of 6, Mason Rossi was inspired to begin playing water polo for BAC and later for Stanford's club team.
Now, he is the only freshman on the BHS Boys Varsity team.
So far, Rossi has found the high school drills and 15 hours per week time commitment to be more rigorous than that of club. But despite the demanding schedule, Rossi enjoys practice for its team building nature.
"I like getting to know my teammates personally as well as through the sport," he explained.
When he is not in the pool, Rossi spends time making robots. "I've built a few drones, and I have a car I built up–it's a 1974 Ford Bronco, which I'm looking forward to driving when I get my license," he said.
He is also thinking of joining robotics if it does not interfere with water polo.
In upcoming years, Rossi hopes to continue water polo throughout high school, into college, and potentially even after.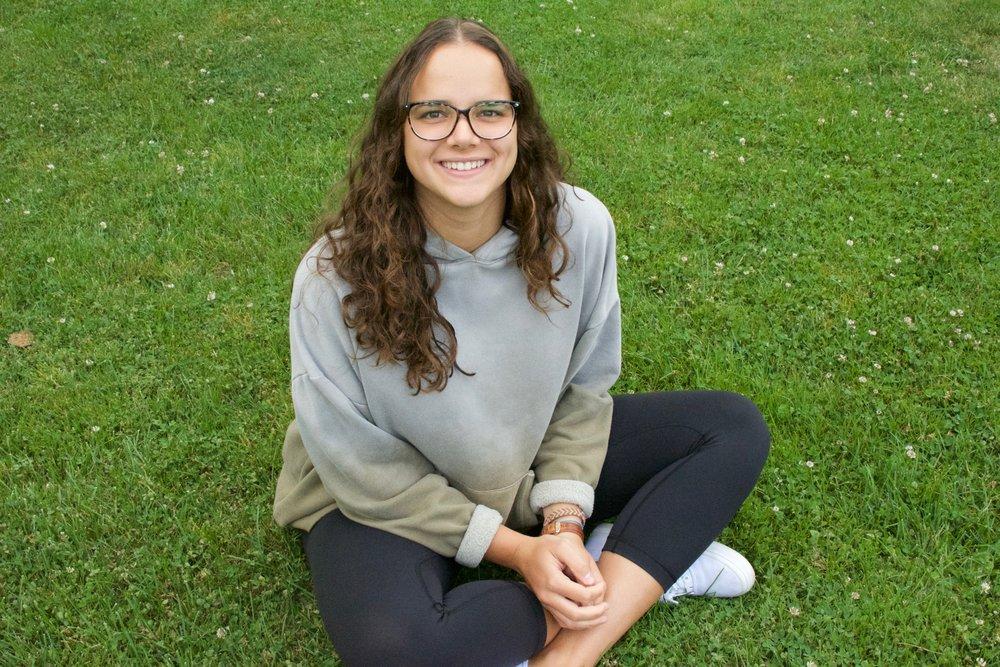 Linda Spinetta
By: Melissa Milligan
Linda Spinetta had an exceptional life in her home country, Italy. For seven years, she lived with her parents in the city of Genoa where she had good friends and steady grades at a traditional Italian school. Yet, she still felt like something was missing. Eventually, she realized that she wanted to experience a different way of life, one that diverged completely from the one she had always known. Because she had never been outside of Italy, she found that the best way she could encounter a new lifestyle was to venture to America to study at an American school.
Her first year at BHS, Linda said that she is fully immersed in the English language, and it has taught her to believe that "the best way to learn something new is to experience it." She intends to utilize every second of her time this year with what she gratefully calls her wonderful American family, and she is excited to spend the remainder of her time studying English and experiencing a new life.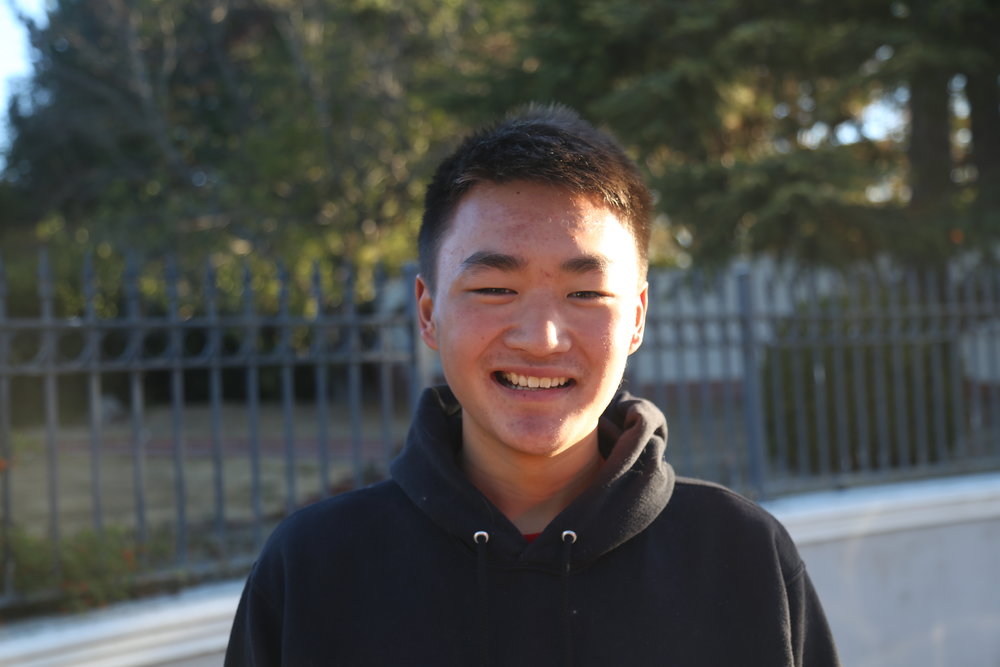 Alec Sasano
By: Darrion Chen
Alec Sasano is a freshman who has recently been welcomed into the Panther community.
Sasano went to Crocker Middle School, and he enjoys swimming and video games.
"The Burlingame campus is bigger and nicer, the days feel longer because there are 7 periods, and the teachers are more strict, compared to middle school" Sasano stated.
"School is not hard yet…" Sasano continued.
Nevertheless, Sasano is happy about BHS being his home for the next four years, "except for the fact that Japanese isn't a subject."
He looks forward to joining the BHS swim team in the spring.