Cheer celebrates end of the season and their senior athletes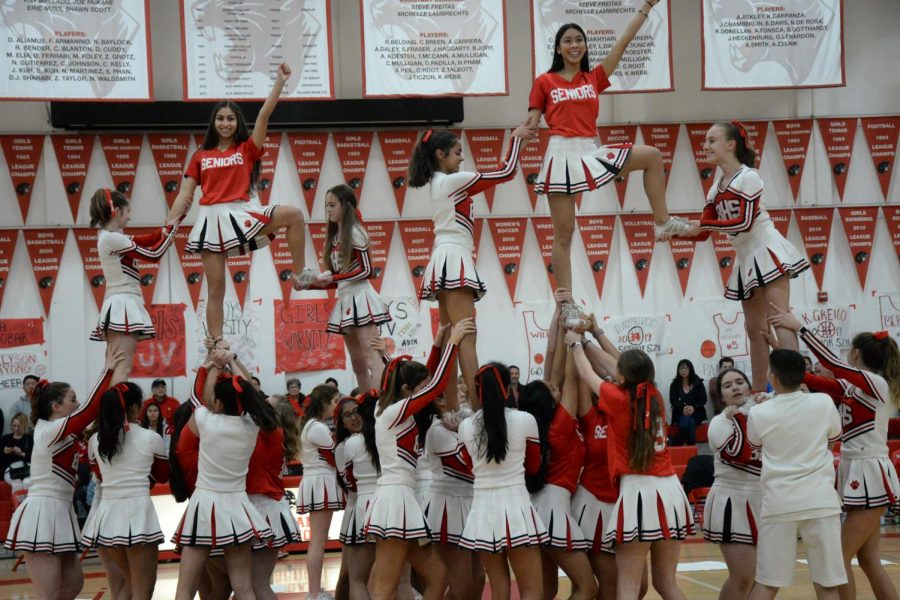 The Burlingame cheer squad's season is coming to a close as the basketball teams begin to end their seasons as well. On Feb. 1, both the basketball and cheer teams held their annual Senior night, a final chance to celebrate the senior athletes and their time as a member of their teams. The cheer squad celebrated senior cheerleaders Gracy Burdick, Ella Escobar, Pia Esguerra, Sophia Agreda, Perla Abarca, Allison Ayong, Brianna Castro, Zulema Morales, Hanna Schweinberg and Caroline Icardi. Escobar and Esguerra were this year's cheer captains.
Each member of the team walked down the court with their family, cheered on by the younger members of the team who will take over next season. Juniors Taylor Glatt and Isabella Villeggiante will be the new senior cheer captains.
"Next year is really exciting since we will be seniors and there will be new captains and hopefully a bigger team," junior Faye O'Connell said.
Following the end of the cheer season, the team will begin to prepare and hold tryouts for next school year's season.
About the Writer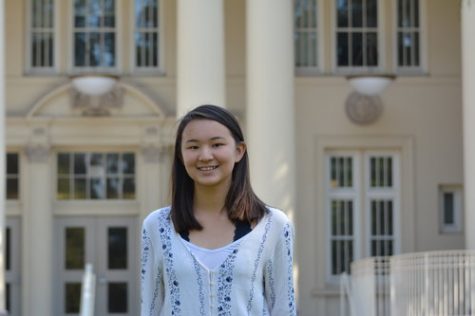 Hanna Sato, Head Photographer
Hanna Sato is a senior at Burlingame HIgh School and is a third year journalism student. This is her second year as the Chief Photographer of the Burlingame...