Boys' basketball reaches the end of the season
Hang on for a minute...we're trying to find some more stories you might like.
The boys basketball team capped off a 10-5 season with a win at San Mateo on Friday. Coach Jeff Dowd embarked on his first season back as the Panthers varsity head coach. The team  finished their season 6-6 and 10-14 overall, good enough to continue on to CCS playoffs. Fans saw the potential for the seasons to come.
The varsity team was dominated by underclassmen, as five freshmen and one sophomore made up exactly half of the 12-man roster. Burlingame has many young players compared to the other teams they compete against. Neither Palo Alto, Serra nor Mills has underclassmen on their varsity roster. San Mateo has two sophomores, and Aragon has four sophomores out of their 17-man roster.
"Dowd gave the young guys his trust and a lot of responsibility, and they're already impressing in games," Grant Cosovich, one of only three seniors on the team, said.
The varsity team has had to make adjustments to compensate for their younger players, who have no high school basketball experience. It was overall a shaky season marred by losses to Aragon, Mills, Hillsdale and 11 other schools. Despite these lossesthis, the players remain optimistic.
"We are playing good basketball right now. I like how the guys are pulling together and doing our best," freshman point guard Sean Richardson said.
With multiple upperclassmen leaving the team due to lack of playing time, the freshmen have had to take on a big role on the varsity squad.
"We all work at the game really hard and want to be solid teammates," Richardson said. "I don't really think about what grade we are; I just think we are part of the team."
The freshmen have had to step up this season and have a lot of time to improve over the next three years. The absence of upperclassmen points to a lack of emphasis on senior priority and experience as Dowd tries out a varsity squad made up primarily of freshmen and sophomores.
About the Writer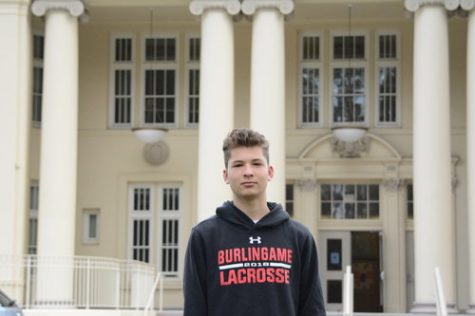 Ethan Gardner, Staff Reporter







Ethan is a senior and a second-year journalism student, and will serve as the Sports Editor for the Burlingame B this year. He plays lacrosse...