The secret "Super Smash Bros." club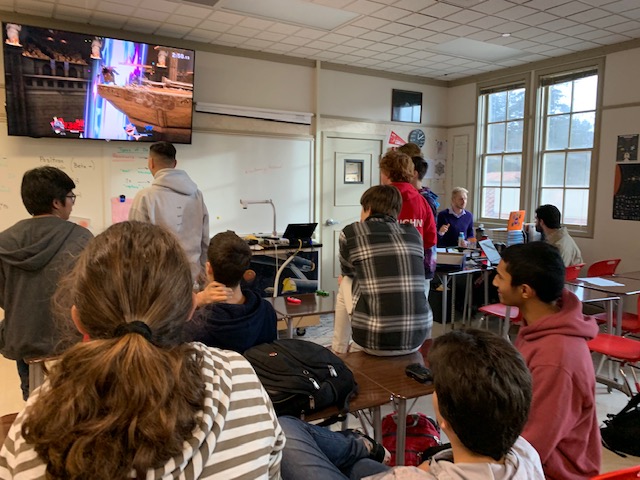 Jacob, Lubarsky
February 20, 2019
It is a Thursday at Burlingame. The time is 3:14 p.m., and students from all over various parts of the campus sprint to the second story of the C building in attempt to be one of the first 20 students in line to compete in the weekly "Smash Bros." club tournament.
The club meets every Thursday in whichever science classroom is available, with sophomore Hayden Fullecido leading the club, and biology and chemistry teacher Thomas Bennett acting in the advisor position.
"I had bought the game at a midnight release and brought it to school, and Mr. Bennett was like, 'Why don't you come after school so we can play?'" Fullecido said.
The club has gained so much popularity that science rooms are crowded with students practicing their Smash skills on their own Nintendo Switches or cheering on the students competing.
"At first it was kind of just a new game that came out, and then some students showed some interest," Bennett said. "More and more kids started coming after school and then interest in the club began."
The club became so popular that Fullecido decided to change the name to the Strategic Analytics Club in order to prevent even more students from coming, as the tournament was already full of students who could not fit in the roster. This is, however, a temporary name until the club becomes an official club this Spring. Students now stay at school up until 6 p.m. in the science rooms, either competing in a second tournament or brawling with the other students still hanging around the classroom. The club is still encouraging more students to attend, and hopes to give people a place to have fun after school.
"It's a good way to meet kids with similar interests and really just develop that sense of community in Burlingame," Bennett said.