Model UN Conference March 1-3
Hang on for a minute...we're trying to find some more stories you might like.
Burlingame's Model U.N. club attended a weekend conference from March 1 to March 3. Berkeley Model United Nations, which is one of the largest conferences in the world, included over 1,900 students from all over the state. This is the 67th year in which the competition has been held.
Most of the club played the roles of delegates from Burundi, a small African country just south of Rwanda. Club members spent much of their preparation time learning about the nature of the country they were to represent.
"We're on our third genocide and are the eighth most corrupt country in the world," freshman Surya Ahuja. "There's a famine going on too."
The conference was divided into 22 different committees, which focused on topics varying from economics to global politics. The goal of every delegate was to bargain for the best possible outcome for their country. For a poor country like Burundi, this included foreign aid deals from developed nations in the form of food relief and infrastructure development.
That is not to say, however, that every student's experience was the same.
"When it is your turn, you gave a speech with the declaratory position of your country, with basically all of the positions the same," senior Joshua Ishimoto said. "You leave out all of the details about implementation and focus on the big idea."
Junior Simon Cousineau, however, had a different story.
"There were a lot of specific details in my committee," Cousineau said. "My speech was pretty short too, only a few words."
Junior David Mehran winning the Best Delegate award given for performing exceptionally well throughout the conference.
The next local Model U.N. conference will be held in May at the University of California, Davis. For now, the club will continue practicing and writing in preparation for the event.
About the Writer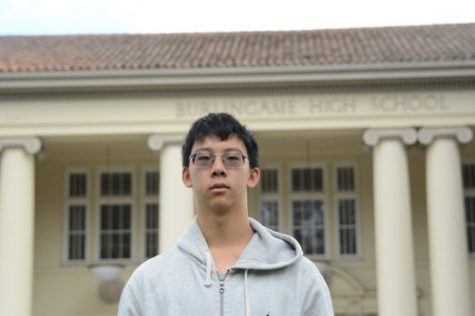 Wesley Chen, Staff Reporter
Wesley Chen is a senior in his first year of Journalism. He enjoys programming and working with computers in general. He hopes to go to university majoring...