BHS begins finalizing new schedule for the next school year, incorporating flex time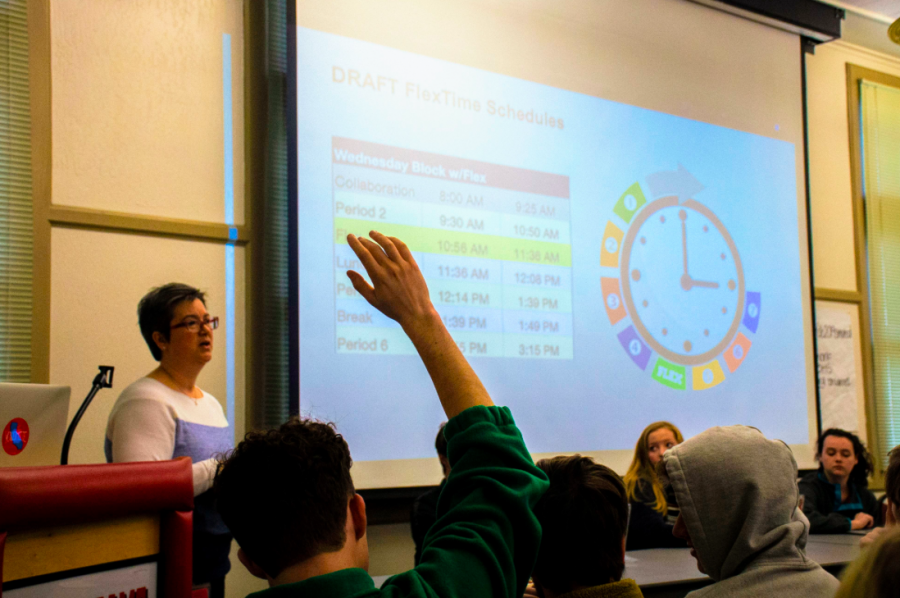 In the coming school year, Burlingame will implement a new schedule that incorporates  a "flex time," essentially office hours, in the middle of block days. Led by Assistant Principal Valerie Arbizu, Burlingame will transition to a schedule similar to that of Mills and Aragon:
During seven-period days, periods will be 50 minutes long with a six-minute passing period, as opposed to five. For block schedules, periods will be 80 minutes long instead of 93, creating a 43 minute flex time to be used in the middle of the day. The schedule change is intended to encourage students to seek needed help from teachers, and prevent them from using office hours to leave school early. After conducting a six-week study, Arbizu found that only 20 percent of students participate in office hours, which also accounts for students engaging in nonacademic activities like hanging out with friends in the library or walking around campus. Arbizu attributes the low attendance problem to students being too shy. According to Arbizu, "It's a peer pressure thing."
"When we have conversations with kids who are struggling, we ask why they aren't utilizing those services. The answer often is that their friends go to the Ave and they don't feel like it is something they can socially separate themselves from in order to ask for help," Arbizu said.
In addition to providing time for students to receive academic help, flex time will allow students to attend support meetings, collaborate with others on group projects, or get help on homework. Another benefit, according to Arbizu, is that it will compel students to start managing their own time, a practice they will need later on in their educations and careers.
However, students believe there are drawbacks to the new schedule. The transition might pose challenges to both teachers and students. Students have mixed responses to the incorporation of a flex time.
"I think it's the responsibility of students to seek help on their own," junior Olivia Bollinger said. "Forcing them to sit in a class may not even make them get help, especially if the option to go to any class gives them the opportunity to hang out with friends instead."
During flex time, students will be required to check in to classes using their student IDs on an app known as TeachMore, which is also used in Mills and Aragon, allowing the administration to monitor attendance. Arbizu is still drafting the final schedule and continuing to incorporate student and staff opinions. The schedule will be completed before the end of this school year.
About the Contributors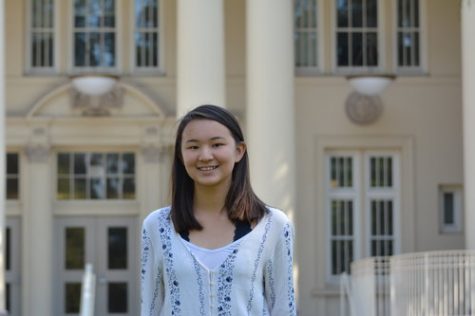 Hanna Sato, Head Photographer
Hanna Sato is a senior at Burlingame HIgh School and is a third year journalism student. This is her second year as the Chief Photographer of the Burlingame...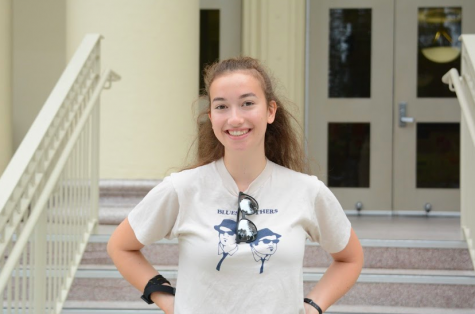 Lily Page, Managing Editor
Lily Page is a senior at Burlingame High School (BHS) and managing editor of The Burlingame B (italicize the name.) This is her third year in Journalism....