Underclassmen show promise for Boys Golf
Headed by sophomore Wyatt McGovern and junior Jake Del Rosso, the boys golf team has had a compelling start to their season. They are currently 2-1, with their two wins coming off of Carlmont and Hillsdale and their loss coming off of a close match to Hillside.
After finishing 10-1-1 in league and making it to Central Coast Section last year, boys golf has high standards this season. However, according to coach Michael Zozos, his team has a good core returning and a lot of promising young talent.
"We have got a lot of great opportunities; some freshman have stepped up—John Fitzgerald, Chase Durnin and Keyaan Maqsood," Zozos said.
Since a profusion of freshman have joined the team, Zozos has seen leadership roles start to develop.
"We have a handful of seniors on our team, but a lot of our leadership is coming from our underclassmen. Junior Jake Del Rosso and sophomore Wyatt McGovern have taken that leadership role, especially because there are a lot of freshman on the team," Zozos said.
Despite the abundance of talent on the team, Zozos believes that there is still some time before the team reaches its true potential.
"In terms of our players, it is getting comfortable on the courses. A lot of times we are going to be playing private courses that our players don't have access to normally, so getting them exposure to the course will certainly lead to lower scores," Zozos said.
About the Writer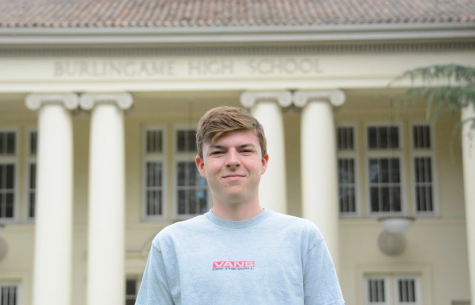 Tyler Idema, Senior Reporter
Tyler Idema is currently a junior at Burlingame High school, and he is in his second year of journalism. He has earned the position Sports Editor, and...