Triple X Chicken is the spicy new hole-in-the-wall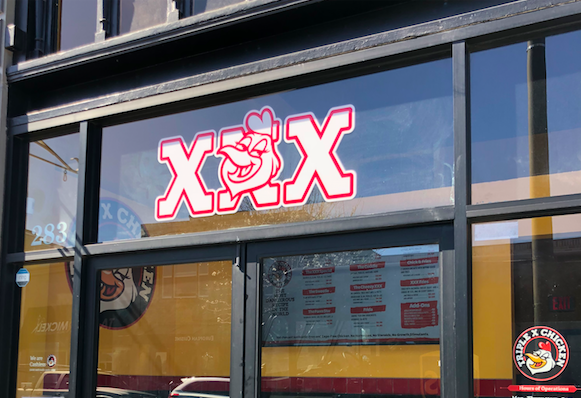 It's crispy, tasty and it's about as good as you're going to get for classic Southern cuisine in Burlingame. Triple X Chicken, the new hotspot downtown that replaced Cherimoya on Lorton Avenue this spring, gives a whole new definition to the chicken sandwich with its savory fried chicken. With a spicy kick to their own 'special sauce', this sandwich hits every taste bud and leaves you feeling satisfied. Created by the same owner as Nachoria, Triple X Chicken is a perfect fit for Burlingame.
Triple X Chicken's fast and easy pickup makes it a suitable place to stop and get food on the go. The food comes in a small, red box that you can eat straight out of, and the sandwich with a side of fries only comes out to around $10. Triple X Chicken also has a convenient way to order food as well. Customers order directly off a touch screen which makes it easy to pick the food you want and pay. However, all future patrons should be warned: Triple X Chicken does not accept cash or apple pay. The restaurant deals exclusively with credit and debit cards.
Walking towards the door, I immediately felt welcomed by the drowsy, half-eyed chicken logo as well as the aroma of fried food that awaits you. The atmosphere of this small hole-in-the-wall gives off a Southern vibe that is new to Burlingame. In total, the time it took me to order food, pay, and get the food was only around 10 to 15 minutes.
The first bite of the chicken sandwich provokes an unexpected tangy flavor that is accompanied by spicy jalapenos and an even spicier sauce. The intensity of the flavor depends on what exactly you order, though (Triple X Chicken lists its own favorite chicken sandwiches on the menu, but there is also a make-your-own-sandwich option). The taste of the fry is salty and crispy, and it compliments the taste of the sandwich. Both options are dangerously addictive and hard to put down.
About the Contributor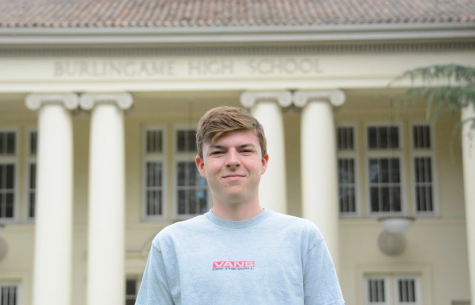 Tyler Idema, Senior Reporter
Tyler Idema is currently a junior at Burlingame High school, and he is in his second year of journalism. He has earned the position Sports Editor, and...