Mr Burke teaches for his 28th and final year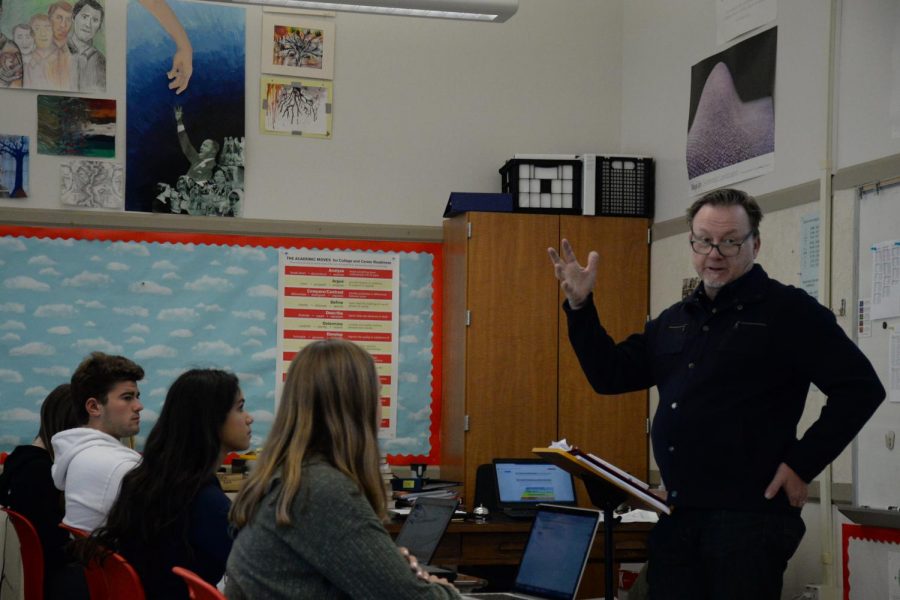 English teacher Jim Burke is teaching for his 28th and final year here at Burlingame before he moves on to Middle College this fall. Burke came to Burlingame in 1992 and has since taught English at various levels. During that time he has written 30 books.
"[My books] are all pretty much about the things that I've had the chance to learn from my colleagues or from the students at this school," Burke said.
This year, Burke was nominated by fellow faculty members for the Vic Mangini Outstanding Teacher award, which he went on to win. The Vic Mangini Outstanding Teacher award is given to teachers who best exemplify the model Vic Mangini, a former mayor, Burlingame employee and the man whom Mangini Way is named after, set.
Next year, Burke hopes to have a similar teaching experience on a different campus.
"Working in the same district, same employer in a different setting provides some interesting opportunities for me that I can't find here," Burke said.
When asked about what he will miss most about Burlingame, Burke described the school culture.
"Burlingame has been a place in which I've shaped … and constantly challenged," Burke said. "I think it's a community that has high expectations for its kids, so … I've always felt free to challenge them and to challenge myself. I have the great opportunity to work with colleagues who challenge me also to always be learning and trying to do a better job."
Even though Burke will no longer be teaching at Burlingame, he values the time he spent here.
"I owe Burlingame, the teachers and the students, a profound debt of gratitude," Burke said.
About the Writer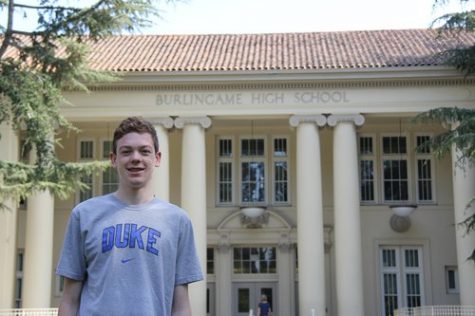 James Lowdon, Senior Reporter
James Lowdon is currently a Senior at Burlingame High School. When he is not at BHS, James enjoys playing waterpolo, swimming, video games, and watching...