Cross country going to states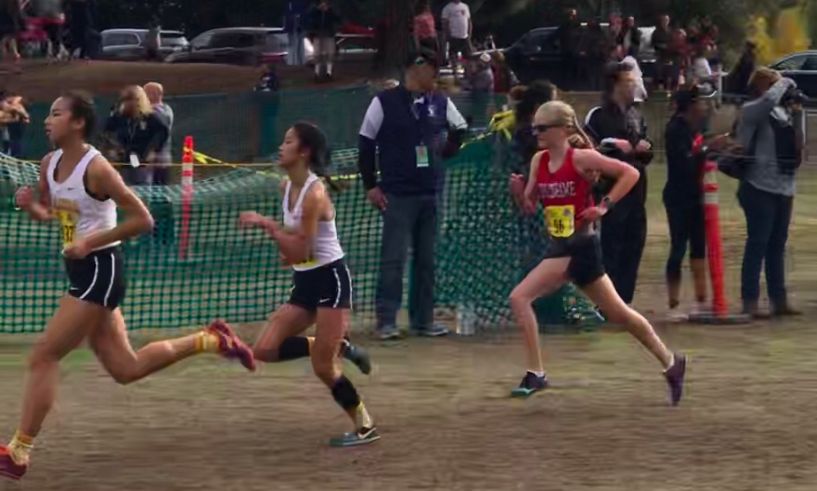 It's been two years since a cross country runner from Burlingame qualified for a state championship according to head coach Steve O'Brien. However, this year three athletes managed to move past Central Coast Section (CCS) championships and go to California Interscholastic Federation state championships. Sonja Dommen, Lavinia Van Hamel Platerink and Brendan Creeks all qualified for the race held in Fresno on Nov. 24. They were all surprised that they qualified but excited, as they were also the only members of the team to qualify for CCS.
"I was really happy because I did not expect to make it," Creeks said. "I was predicted to finish 11th in the [CCS] race but I finished seventh which was the final spot."
Dommen, Creeks and Van Hamel Platerink spent the season training in hopes of qualifying for the race. They've been training since summer, going on long runs, doing time trials on the track and practicing at their course, Hallmark Park. The day before the state meet, they drove to Fresno early to walk the course and see what it would be like. Despite this, Dommen says that racing at such a high level was nerve wracking.
"The competition was insane; we ran among nationally ranked runners, which was intimidating at the beginning. I was the most nervous I have ever been," Dommen said. "The race went by quickly, so I was just trying to cherish the moment and experience."
Dommen placed 48th out of 214 people in the Division 3 girls race and Platernik got 108th in the same race. Creeks finished at 149th out of 203 runners in the boys Division 3 race.
"They were great teammates and supported each other and [it was] a wonderfully motivating experience for our athletes," O'Brien said.
About the Writer
Amelia Harris, Copy Editor
Amelia Harris is a junior at Burlingame High School. This is her second year in journalism and she is looking forward to being a copy editor this year....