Senior ditch day from the perspective of attendance staff
The 2019 senior class cut day was somewhat successful. Because of the rally on May 3rd, and AP testing starting on May 6th, this year's' class had two unofficial skip days. One on May 6th after Cinco de Mayo and the other on Friday, May 10th. The history of this tradition is unclear, having started informally across American schools in the late 20th century. It is supposed to be a day when students who have impeccable attendance decide to buck the system and skip. Many schools, such as Burlingame, have come to accept the tradition as inevitable and do their best to accommodate the seniors on their day of absence by planning classes and tests accordingly.  Burlingame seniors take their finals a week early and attend senior activities and graduation practice while the rest of the school takes finals.
"I personally don't like [senior ditch day] because here everybody's parents call them in, so they are not truly ditching … That means I get as many phone calls as there are seniors, and that creates a lot of work," attendance staff Denise Burch said. "I understand that senior activities week was created in order to offset senior cut day so that they could have days off, but now kids take both [senior ditch day and senior week]."
"While this happens every year, seniors missing school makes our job harder. We need students in their seats to make sure they graduate," said Mrs. Murphy who has been teaching seniors at this school for nine years. "I had a few die-hards show up and I respect their dedication."
About the Writer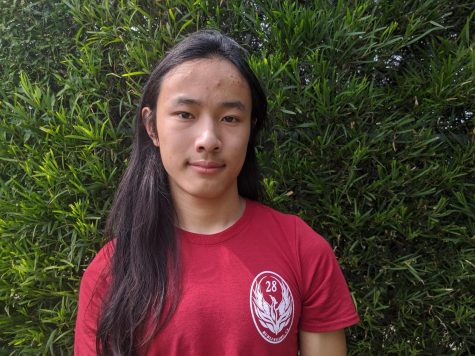 Hubert Chen, Senior Reporter
Hubert Chen is a Senior at Burlingame High School and a third year student of Journalism. During his first two year at the Burlingame B, Hubert learned...