Sophomore Zac Lavine creates upstart AAU Basketball Club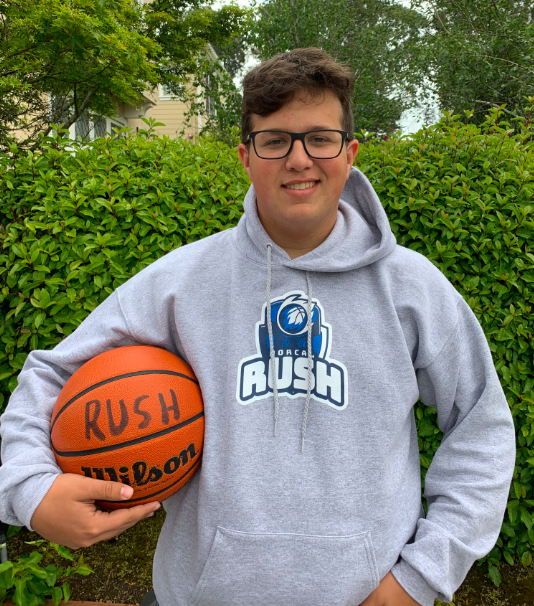 "I love coaching. I think it is so fun to see my players work hard and get rewarded," said Zac Lavine, the founder of Norcal Rush Basketball. Lavine's passion for basketball and entrepreneurial spirit have combined to form a five-team AAU basketball club focused on developing players on the court and offering young athletes an exciting youth-sports experience. In Rush's inaugural season, Lavine has already poached talented players from the likes of established AAU clubs, including Do it Better Basketball, Peninsula Sharks, and Renegades Basketball, while competing in high-profile tournaments around the Bay Area.
A businessman at heart, Lavine grew up with a strong work ethic and and commitment to contributing to the Burlingame community. He began his working career umpiring BYBA baseball before eventually moving on to managing fields at the BYBA tournament, refereeing elementary school basketball, and waiting tables at Urban Bistro. Early in his freshman year, he began serving as an assistant coach on the BIS 6th grade A team and 7th and 8th grade A and Power B teams. His unmatched basketball IQ and ability to get the most out of his players earned him a promotion to head coach of all five teams in 2018-19. After years of playing for older coaches out of touch with their personalities, the BIS players instantly gravitated toward Lavine, who kept them engaged and upbeat throughout the season. The win-loss columns proved Lavine's profound impact, as all 5 teams improved upon the previous season's record.
Once he witnessed how much the BIS basketball players enjoyed playing for him, Lavine found a market opportunity only he could fulfill. He knew that many parents were getting disillusioned with the high costs and poor player development that characterized the local clubs their kids had previously played for, so he decided to create his own club. Intent on providing parents with a bang for their buck, Lavine charged $600 per player for the spring season, a significant discount compared to local competitors, which often charge between $1350 (Bay City) and $1800 (Do it Better Basketball). He also guaranteed local practices in Burlingame, Hillsborough, and San Mateo, to go along with a near-weekly tournament schedule. Most important to Lavine and the parents, however, was player development.
"I have been working with a player on my 8th grade team who was fading away on every shot. I have helped him become tougher and now he is going into defenders and being stronger with the ball. That is what I enjoy so much," said Lavine.
With parent trust and player support behind him, Lavine is looking to expand his business to eventually provide girls and boys in elementary, middle, and high school with a chance to compete in high-level AAU basketball.
"I would love to expand, but not too quickly. We want to develop the players we have now and then focus on expanding to younger players and girls."
As of now, Lavine is constantly striving to prepare his players for higher levels of basketball.
"We are dedicated to helping all our players improve their game tailored to their specific needs," he said.
About the Contributor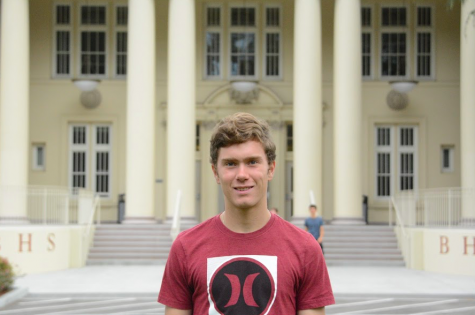 Mark Habelt, Staff Reporter
Mark Habelt is a senior and second year journalism student. In his free time, he enjoys seeing friends, listening to and playing music, and following American...