New Flex Time program to begin Wednesday, Aug. 28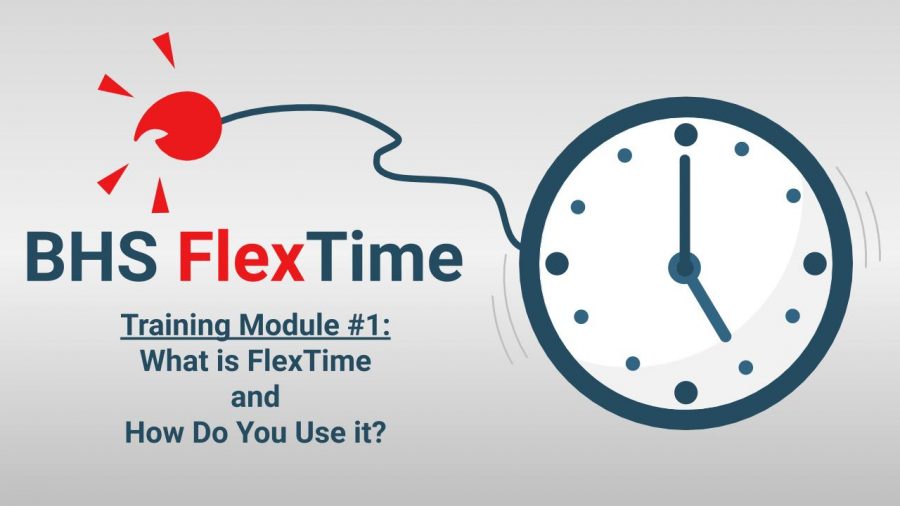 Teachers and staff met Friday afternoon to discuss the structure of the new Flex Time and upcoming Flex Time training, scheduled to take place this week. The new school schedule includes time on both block days during which students will have the opportunity to get help in their classes or begin homework. Following second period on Wednesdays, there will be a 41-minute Flex Time period, and after third period on Thursdays, there will be a 45-minute period of Flex Time. 
This week there is a modified schedule to allow for Flex Time training after third period. Each third-period class will have 20 minutes to review a prewritten lesson plan which varies from day to day but includes school safety procedures and seminars on time management and goal setting. 
Vice Principal Valerie Arbizu has designed a four-phase program to implement Flex Time. In phase one, which begins with block schedule on Wednesday, Aug. 28, students will go to one classroom for the entire period. Each teacher will have an ID scanner provided by the district with which they will take attendance. In the following phases Arbizu hopes to provide study spaces for the students such as the library, create activities such as an open gym and allow students to rotate between classrooms.
"Giving kids time in the middle of their day and some freedom to figure out how to manage themselves is a big deal. And it's a skill. We want kids to be able to have that skill before they leave [Burlingame]," Arbizu said. 
The administration asks that students remain in one class the duration of Flex Time in order to keep track of students. Additionally, they want students to follow the Flex Time norms which include working productively and patiently. English teacher Shane Karshan hopes to use Flex Time similarly to the former office hours, during which he held writing conferences with his students. However, he also wants to introduce more discussions and opportunities for group work. 
"I'm excited to try it out. I think it's going to be good," Karshan said. "If [Flex Time is] to help students in a myriad of ways to not only reach [their] academic potential but decrease stress [levels] … if we can take one thing off their plate… then after school might be a little bit less stressful."
About the Contributor
Amelia Harris, Staff Reporter
Amelia Harris is a junior at Burlingame High School. This is her second year in journalism and she is looking forward to being a copy editor this year....