Football carries momentum into CCS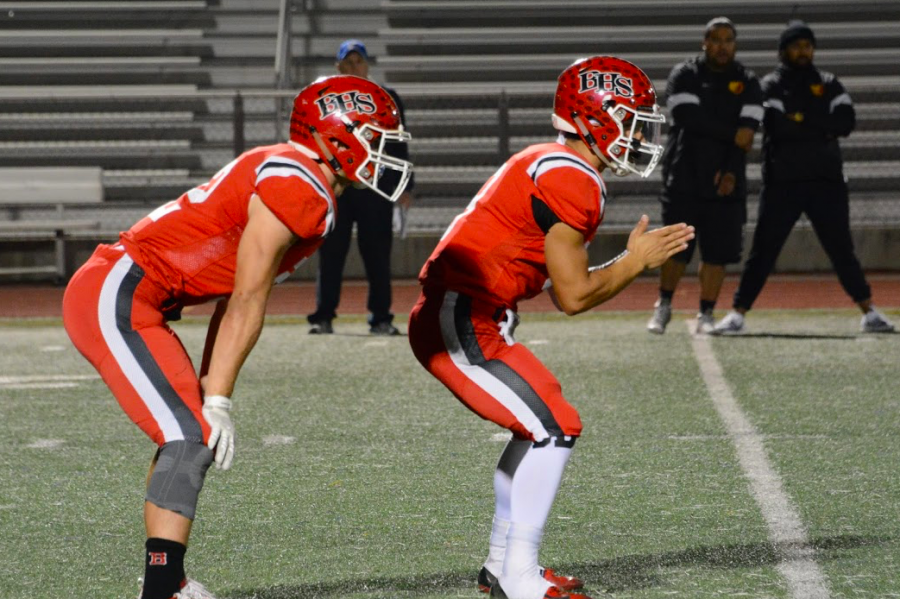 The season is over, and despite the early sputters, the Panthers can call it a success. After tough losses to Kings Academy, Half Moon Bay, and Menlo-Atherton, the team ended the season strong upsetting Sacred Heart Preparatory, as well as toughing it out against San Mateo.
"We had a tough couple games, but that [Sacred Heart Preparatory] game really turned us around," team manager Will Pereira said.
This year's Little Big Game was the tenth straight time that Burlingame won The Paw, and with the influx of young talent, that streak is not likely to end soon. Including the Little Big Game, the Panthers picked up statement wins at crucial points along the season, proving that they belong in the Bay Division, in which they earned a spot last year.
"A team of 23 people playing teams with probably double the bodies of us, our will is amazing," Perreira said.
The Panthers will lose many starters including the tandem, Jordan and Devin Malashus, as well as defensive talents including Leo Epstein and Ted Ryan. This year's backups, headlined by quarterback Wyatt McGovern, will look to pick up slack alongside the already formidable returning skill players on the offensive side of the ball.
"I think we'll be good next year. I think we have a lot of bodies. We're going to have a new quarterback, but I think Wyatt is going to be good," Perreira said.