Varsity Basketball Season Preview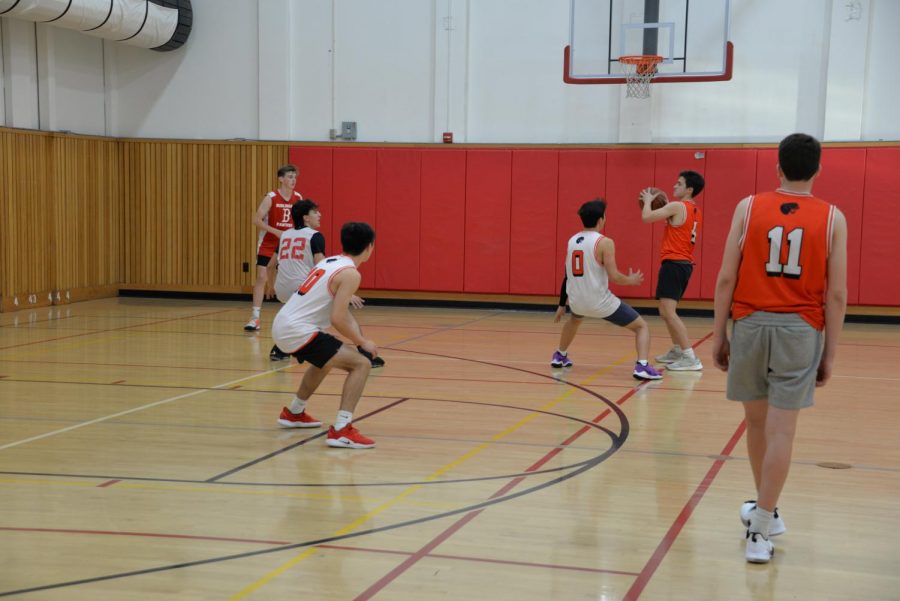 After last seasons CCS berth, expectations are much greater in coach Jeff Dowd's second campaign as the Panthers' head coach. This season, the Panthers will have the benefit of key seniors Taylor Clark and Anthony Syllvestri, as well as returning sophomores Lou Martineau, Wil Uhrich, Sean Richardson, Tyler Mausehund, and Jacob Yamigishi. 
Last year coach Dowd was criticized for having 5 freshman on a varsity basketball team. However, Dowd defended his decision to call up the young players.
"All of my players from last year's CCS team competed hard, played hard and came to practice everyday striving to get better," coach Jeff Dowd said.
However, those freshman, now sophmores, delivered a win in the playoffs, which was a better result than the year prior. 
"All the work we put in last year gives us a nice foundation to build on going into this season" sophomore Lou Martineau said.
There is a lot of potential and chemistry between the players this season, as most of the varsity roster is returning. The team will strive for a CCS championship, something they fell short of last year.
"I hope to develop a tough, gritty, resilient team that does not back down from any challenge," Dowd said. 
Tough and gritty team are necessary when facing teams with more talent or more height. The Panthers will be a slightly undersized team this year, which will make rebounding an issue. However, if the Panthers show their toughness and grit, rebounding should be taken care of.
They will be faced with plenty of challenges this year as the Panthers open their season with Menlo-Atherton, the 12th ranked team in Northern California. A week later, they play the second ranked team in Northern California, Riordan High School.
"We are excited for the challenge this early in the season, as it will give us a gauge on what we need to work on this year" junior Ryan Ballout said.
The schedule to open the season is going to be gruelling but very telling as it should set the Panthers up for success down the line. Facing a tough schedule to start should also toughen up the team heading into league play.
Overall, the team hopes to capture a CCS title in the 2019-2020 season, despite their difficult schedule.