Girls soccer experiences first loss of the season
The varsity girls soccer team, which appeared to be on a winning streak, experienced two back to back losses against Carlmont High School and Woodside High School (2-1 for both games). However, the team has already taken these losses in stride and is planning on returning to dominating the league throughout the next few games.
"The first few games of our season, we dominated. As the season went on, we have had a couple of ups and downs but we are currently doing very well," freshman Jamie Callantine said. "There are a lot of opportunities for us to progress as the season continues."
Before these two losses, the soccer team had continued their success from last season, winning six of their seven games and tying in the seventh. Last season, the team made it all the way to CCS and, despite losing their first game, this accomplishment still continues to be a proud moment for the team. 
The team has continued to work towards qualifying for CCS again this season, with hopes of going even farther than they previously had. 
"The team's goals at the beginning of the season were to put up a strong fight against the other teams in the league and try to pull off as many wins as possible," Callantine explained. "To accomplish this, my teammates and I have been working to build up our team chemistry."
Callantine is one of six freshman players on the varsity team, who will have to fill the shoes of the eight senior players who are about to finish their final season.
"Being one of the few freshmen on varsity, I want to make sure that the older players enjoy their last seasons of playing high school soccer," Callantine said.
Despite some setbacks, the team is ready to return to their hot streak and continue working towards their goal of qualifying for CCS. The team also appears to be in strong hands for next season, even with the loss of their senior players.
About the Contributor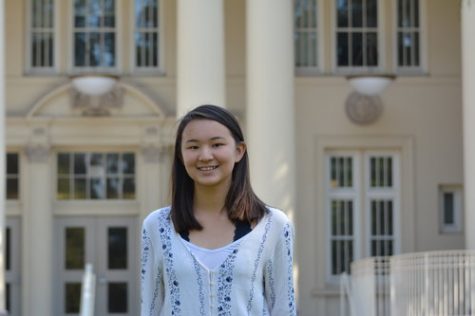 Hanna Sato, Head Photographer
Hanna Sato is a senior at Burlingame HIgh School and is a third year journalism student. This is her second year as the Chief Photographer of the Burlingame...