Burlingame has strong numbers for CCS
The wrestling team showed up strong for the Central Coast Section finals this year, as eight of their 23 wrestlers qualified for the tournament. Despite placements for only two of the wrestlers, senior Kyle Botelho and sophomore Xavier Bruening, the team had an overall positive outlook on the season and the sequential CCS tournament.
"It was a good experience for our wrestlers to improve and see some real talent," senior wrestler Trevor Macko said.
Botelho and Bruening, who placed second and fifth respectively, both showed the talent and resiliency of the Burlingame team. This was further exemplified through Botelho's performance at the state championships, in which he qualified but did not place.
"State was an amazing time for me to bond with my coach. Even though I went 0–2, I still have more to prove," Botelho said.
Looking forward, the road for the Panthers wrestling team will be bittersweet. While they will lose five seniors, including stars such as Kyle Botelho and Evan Jones, they have a lot of room to grow. With a strong underclassman core and the leadership of Bruening and coach Eric Botelho, the wrestling team does not look like it will diminish in capability next year. The same goes for Kyle Botelho, who will miss Burlingame wrestling but plans to continue his tenure at either Menlo College or San Francisco State University.
"I am sad that my high school wrestling season is over, but the next chapter of my life will be filled with more wrestling," Botelho said.
About the Writer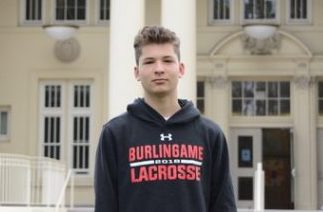 Ethan Gardner, Sports Editor







Ethan is a senior and a second-year journalism student, and will serve as the Sports Editor for the Burlingame B this year. He plays lacrosse...