AP Tests to be Shortened, Moved online Due to Coronavirus

On March 20, the College Board announced that AP tests would be administered online at home due to concerns regarding the Coronavirus outbreak. The exam will be shortened to 45 minutes and will include only free-response questions. This testing experience would certainly have been considered foreign to high schoolers just a few months ago, but the widespread adjustment to online learning has somewhat prepared students for this shift. While COVID-19 has dampened the spirit of the world in the past few months, many Burlingame students have chosen to remain largely positive while weighing the benefits and drawbacks of the online AP test. 
One of these students is Senior Will Pereira, who is excited about the change, with one caveat. 
"It's nice that it's shorter but I don't like that there is no multiple choice," Pereira said. 
Junior Will Graczewski also prefers the online test, but is concerned about being prepared.
"I am definitely glad that the AP tests are being moved online because now, instead of being in a gym for hours and hours, it's only 45 minutes on the computer… However, now that the test is online, it is harder to prepare ourselves as well as when we had a physical teacher who could easily answer quick questions" Graczewski said.
In order to ensure that students can adequately prepare for their test, the college board has provided instructional support for free, such as live AP review courses from teachers across the country. Students can also cancel their AP test free of charge at any time leading up to the exam, although the college board encourages them to wait in order to make the most educated decision that they can. The AP exam schedule can be found on the College Board website, and students should be in contact with their teachers leading up to the test for further information on how to access the exam. Testing begins on May 11 and runs through May 22. While this year's AP test will be largely an unprecedented experience, students should feel confident that they will be well-equipped to handle it.
About the Writer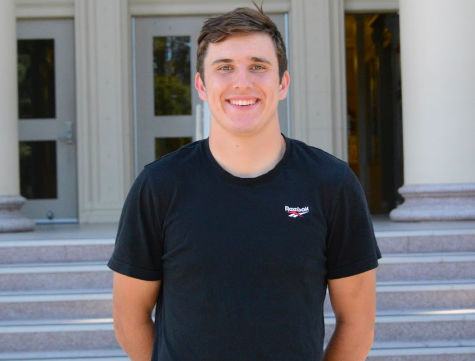 Elliot Skillings, Staff Reporter
Elliot is a senior and a first year Journalism student. He has a passion for writing and his goal is to eventually become a broadcaster. He plays on the...