Creative things to do in quarantine: a guide to social distancing
It's been several weeks since shelter-in-place protocols have been implemented across the nation, including in San Mateo County, and many communities are still adjusting to this new way of life. While quarantine has changed the way people have been socializing and going about their daily routines, there are some new things that everyone can try out in order to cure their boredom. Because though this has been a tough time for everyone, here is a list of activities that everyone can try that is safe and involves socializing. 
Since movie theaters are closed and hanging out with friends is not recommended, there are still ways to watch a movie or show with other people while staying inside the safety of your home. If you own a Netflix account, there is a setting where you can share your screen with other Netflix users. Two or more people can be watching the same media on separate screens. This way you can still watch a movie with your friend(s) while still practicing social distancing. 
Another way to spend time with your friends is to do a Zoom call or Google Hangouts call. This is a great way to connect with your friends, especially if you want to see your entire friend group at once. You can catch up with all your friends, gossip, laugh, and feel better about staying indoors for such a long period of time. 
One of the best ways to pass time quickly is by playing video games, and quarantine has quickly see this become one of the most popular pastimes. For example, there has been a resurgence of games like Minecraft, Sims, and Club Penguin lately, but there are also other games that are popular as well. Most video games allow you to play with multiplayer settings and invite your friends to join whatever game it is you're playing.
While staying indoors gets boring quickly, there are many things people can do to occupy their time that is productive. Right now is a perfect time to reconnect with long-distance friends/family or childhood friends. Since everyone is home right now, there is no excuse to not respond to any messages. Additionally, reconnecting with old friends is healthy and very productive. 
Lastly, if you want to be "old-school" you can always break out those old board games from the garage and play with your siblings. Playing games from your childhood will boost positivity and will make you relive good nostalgic memories. 
In all, it is easy to feel hopeless and alone during times like these, but there are always ways to still feel connected to those you care about no matter the distance.
About the Writer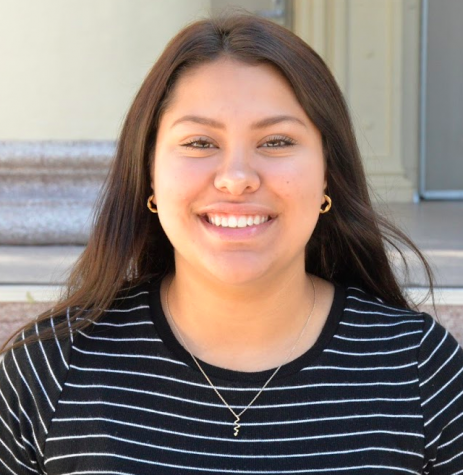 Nicole Fassina, Staff Reporter
Nicole Fassina is a senior at Burlingame High School, and is a first-year journalism student. Outside of school Nicole enjoys reading, writing, listening...