Kreppel conquers the million yard swimming challenge
December 25, 2016
Filed under Sports
Hang on for a minute...we're trying to find some more stories you might like.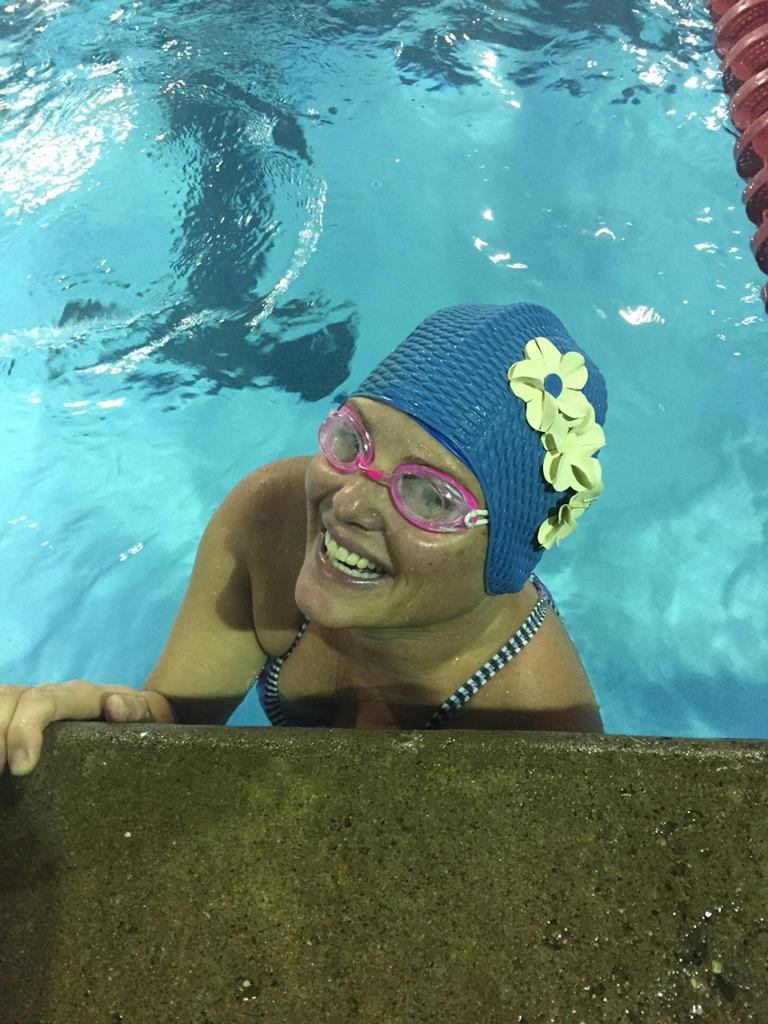 The new year is a time for making resolutions that people often times abandon as the year progresses. Burlingame math teacher Traci Kreppel, however, broke this stereotype when she successfully completed her goal of swimming 1 million yards.
Kreppel has been an avid swimmer for most of her life. She began swimming at the age of five and continuously participated in swim teams until her freshman year of high school. Today, Kreppel participates in the Burlingame Master's program, which is a team for swimmers over 18, at the Burlingame Aquatic Center.
After years of swimming, Kreppel decided to push herself even further. She described the inspiration behind setting her daunting goal, "I've been swimming masters since 2001 and I was just getting kind of bored with it … We got a new coach, and she was like 'you know you should really think about doing that million yard challenge.' "
The million yard swimming challenge is a personal goal certain swimmers set for themselves. The terms of the challenge are that the participant must swim 1 million yards in the span of a year.
Kreppel initially expressed doubts about participating in the challenge. "I was like 'I can't. It's too much' because I don't mind swimming in the mornings, but … people that normally do it swim every single day. During the school year, I cannot come on Saturday or Sunday. "
Despite the complications her goal presented, Kreppel decided to participate anyway. To make up for the lost time, Kreppel had to swim 5,000 yards, which is roughly three miles, every morning Monday through Friday. The distance was more than what most participants do on a daily basis, but it was the only way for Kreppel to accomplish her goal.
Kreppel started her morning swim routine before school at 5:30 a.m. and ended at 7 a.m. After her swim, she would come back to her classroom where she recorded the distance she swam that day on a spreadsheet. She embarked on her mission on January 4 and completed the challenge on November 18.
Despite her dedication, Kreppel contemplated abandoning her goal after it proved to be very difficult. In March, Kreppel became tired due to the fact that her swim practices had significantly increased. She also got sick at the time and didn't feel motivated to continue.
"I felt like I got really far behind and I was like I don't even want to do this. Like what's the point of doing this?"
Kreppel explained that she was inspired to continue after speaking to a fellow swimmer, the father of BHS senior Elena Mosse, "I was just like 'I'm just so far behind now because I had to take a whole week off.' And he said 'Well it's only March. You can't quit in March.' And I was like 'oh yeah there's still a long way to go.' He totally inspired me to keep going. And my swim coach is super supportive, and all of my friends that I swim with are super supportive."
Although the million yard challenge primarily served to motivate Kreppel to keep swimming, it also encouraged her to look at goal setting in a new light, "Normally when I set goals for myself they're pretty short term. So this is a long term goal that I actually achieved, and it feels pretty good. It kind of inspires to you to be like ok now I can do more things."
Junior Allison Sullivan-Wu, who is also a swimmer, describes how she finds Keppel's commitment inspiring. "She is a great swimmer and always has a ton of energy. Swimming is a lifelong sport, and it is really inspiring to watch Ms. Kreppel still have so much dedication for the sport."