BHS Choir Performs Together Despite Challenges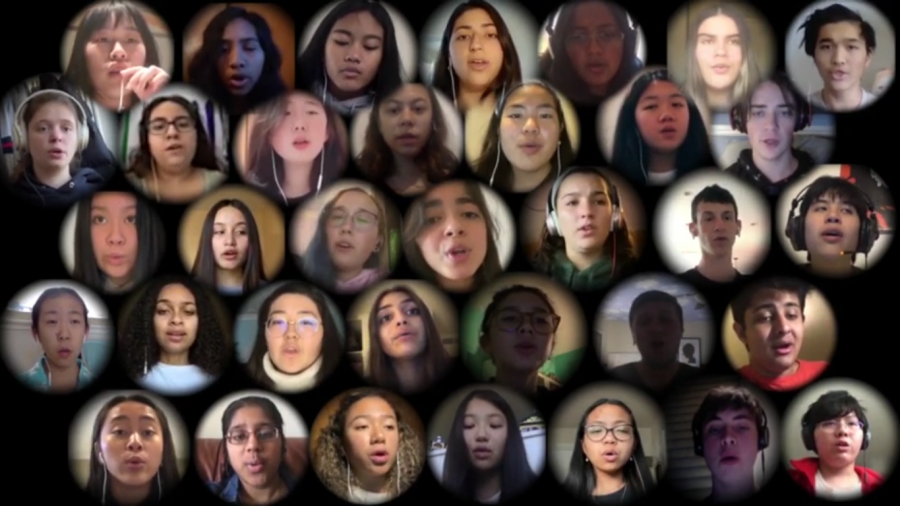 The Burlingame High choir may not be allowed to rehearse together, but modern technology is allowing them to continue performing together. Videos of the choir students singing independently were stitched together and posted to Youtube on April 21.
The rehearsal process began by the students being expected to download the song and practice it by themselves. Once they were adequately prepared, the students individually taped themselves singing and uploaded it to Canvas. The videos were then pieced together to create a makeshift concert. 
Choral leaders Mr. Zawilski and Mr. Reifschneider were even able to produce a four-part harmony and digital effects. 
The Youtube choir performance was of "Building Bridges", a song that dates back to 1983. This song holds a historic value, as it was sung by protestors marching in the Greenham Commons Women's Peace Camps in England. 
 "Building bridges between our divisions. / I reach out to you. / Will you reach out to me?". These lyrics were sung by protestors advocating for the ending of nuclear weapon usage in warfare. Although Burlingame High students are not protesting nuclear warfare, they were still able to find a strong connection to the lyrics.
"I feel these lyrics really tie into how we can build bridges between people that we haven't really communicated with, especially because of quarantine," sophomore Ryan Kiniris said. 
Kiniris also added that music is helping him get through these difficult times. Although he is not able to rehearse with his fellow choral members in person, technology is allowing for continued communication. 
Luckily, this touching online performance is not the last from the Burlingame choir. Before COVID-19, the choir was scheduled to perform the piece, "Omnia Sol", on tour in March. The choir did not want their hard work to go to waste and will release a digital performance of Omnia Soul onto Youtube soon. Future uploads also include the "Star Spangled Banner" and "Alma Mater". 
Watch the performance of Building Bridges here: https://youtu.be/DIrm_7KghEo
About the Writer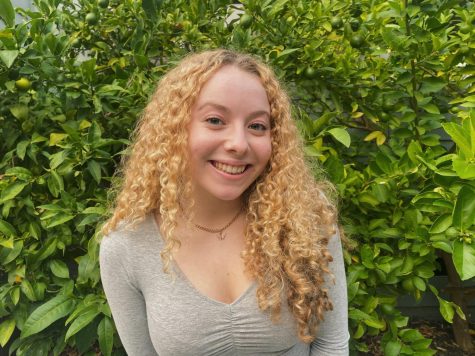 Samantha Johnstone, Webmaster
Sam Johnstone is a junior and the Web Editor for the Burlingame B. When she is not writing articles, she is found in the kitchen experimenting with vegan...