Online learning results in an elaborate new schedule for students and teachers
With online classes becoming the new norm for students and teachers, the San Mateo Union High School District (SMUHSD) administration has had to work to create an online learning environment that would be functional for all students and teachers. 
After SMUHSD schools shut their doors in March, the district began planning  what the 2020-2021 school year would look like if the pandemic were to continue. At first, SMUHSD was hoping to initiate in-person learning to some extent. 
"Originally when we talked about this, we were looking at having some campus presence," SMUHSD Superintendent Kevin Skelly said. 
SMUHSD conducted a poll for families, revealing that 84% of students and their families hoped to return to campus in some way. But as COVID-19 cases continued to rise, SMUHSD was forced to scrap the idea of having any on-campus learning under new COVID-19 guidelines for K-12 schools in California.
 In June, the district office and Board of Trustees began drafting guidelines for schedules which were later finalized and eventually approved on July 29. 
With the new schedule, on Mondays and Thursdays, students only attend their odd period classes (1,3,5,7). On Tuesdays and Fridays, students only attend their even period classes (2,4,6) along with the option to attend Flex Time and extracurricular activities after the end of sixth period. On Wednesdays, students have all their classes (periods 1-7). Every day, classes start at 9 a.m., an hour later than previous school year standards, in which first period began at 8 a.m.
While every SMUHSD school has differences in scheduling, Burlingame students now have Flex Time on Tuesdays and Fridays from 2 p.m. – 2:45 p.m. and office hours, clubs and other extracurriculars from 2:50 p.m. to 3:15 p.m. Within the new schedule, passing periods in between classes have stretched to 15 minutes, in contrast from the five-minute passing periods last school year. On Wednesdays, all seven classes are now 40 minutes long, rather than the 50 minutes they were last school year.
"We felt the block scheduling was a way to kind of maximize the relationship with students without the overwhelming sense of meeting seven classes a day," Principal Paul Belzer said. "Overall, I think the block schedule has been a benefit to students and teachers to only focus on three or four classes."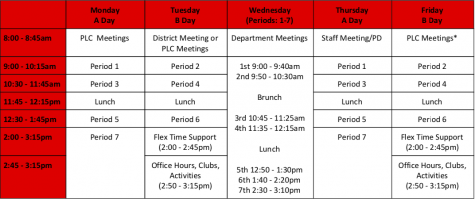 The district has also decided to offer an independent study route for those who may not be able to access online learning or prefer learning at their own pace. Using an online curriculum called Edgenuity, students are able to take classes at their preferred pace while only checking in with an SMUHSD instructor once a week. According to Skelly, only about 3-4% of SMUHSD students opted into this program and only around 2.4% have been participating  in this program full time within Burlingame, based on 2018-2019 school population of 1,492 students . Students also have the option of taking some of their classes independently and the rest in a virtual classroom.
For the first time, seniors are now required to take a minimum of three classes each semester, in contrast to previous school years where seniors were required to take a minimum of five classes. The same goes for juniors, who can now take a minimum of five classes rather than the six previously required. 
The board implemented these milder requirements in hopes that the lack of classes could give students more time to fulfill other responsibilities or to take other academic courses at nearby community colleges. 
The district also believed that less classes were essential to prevent overpopulation of courses such as ceramics or foods and nutrition. In previous years, seniors would enroll in these classes simply to meet the minimum class requirement.  
"If you're on a Zoom call with 35 kids, that's pretty tough," Skelly said. "It's hard enough for kids to stay focused on [elective] classes as a senior. Now you throw in that it's online – it's going to be pretty hard to keep kids motivated like that."
While the new schedule has only been in effect since the start of the school year on Aug. 18, Burlingame has received excellent reactions from students and teachers alike. 
"The initial feedback has been very positive," Belzer said. "We put our best foot forward and then we kind of evaluate as we're going."
About the Contributors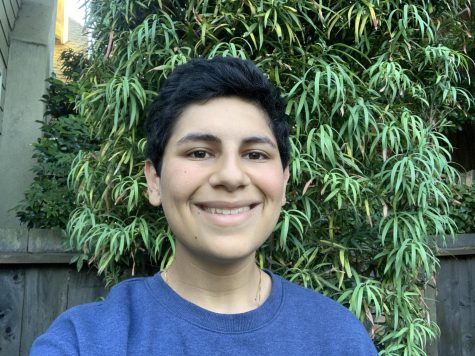 Jacob Lubarsky, Copy Editor
Jacob Lubarsky is a senior at Burlingame High School and a copy editor for the Burlingame B, but also works as a senior reporter and page designer. He...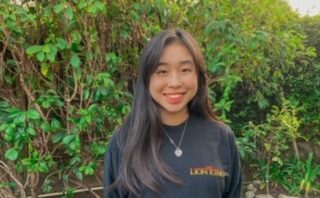 Allison Szetu, Design Editor
Allison is a third-year journalism student and the Design Editor for the Burlingame B. She is involved in a number of clubs such as KIN Club and UCSF Ambassadors...