Banana Cycles, Wesley Larlarb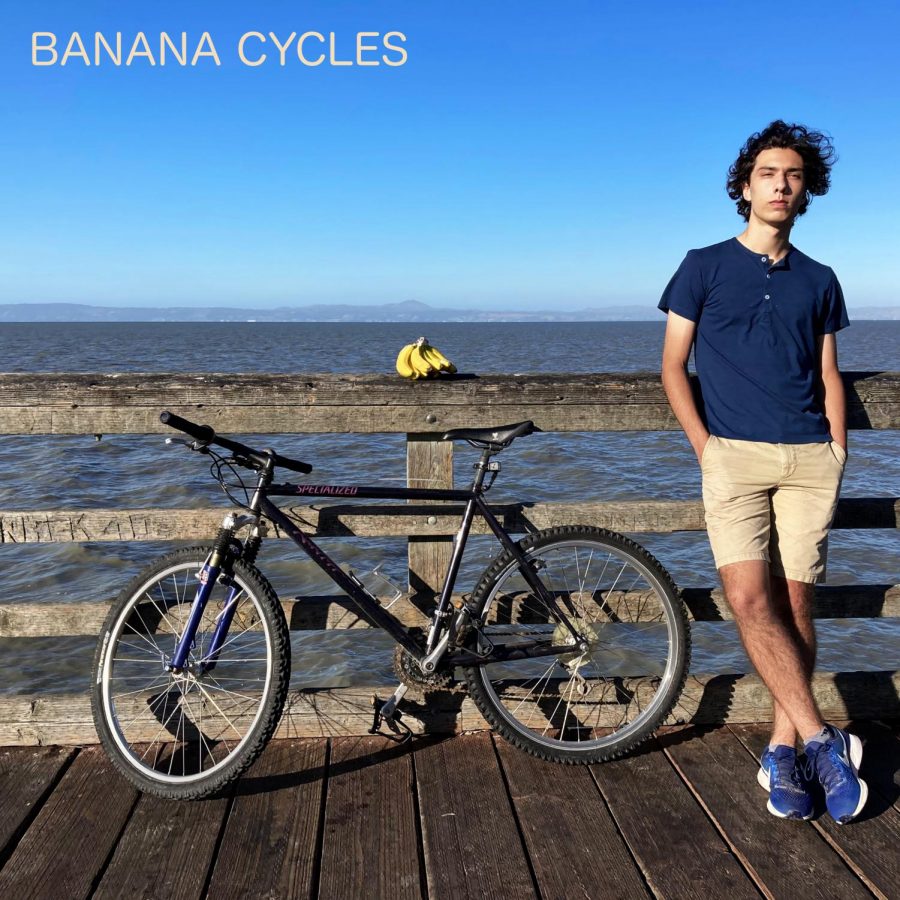 Senior Wesley Larlarb, pianist and drummer, recently released his first EP titled "Banana Cycles" on Aug. 28, 2020. The twenty-seven minute jazz-funk collection explores many aspects of Larlarb's junior year, from school to friends and of course, bananas and bikes.  
"It's just sort of a story, a portrait of me, my junior year," Larlarb said. "I don't think there's a big moral to it or anything like that." 
The album kicks off with the track "Late Start," a reflection of Larlarb's early morning bike rides to school. Listeners are then introduced to his odd and crazy experiences in the Burlingame quad in the next song, "People Say I'm Crazy." The third track, "The Banana Cycle" portrays Larlarb simply eating a banana and pondering life, and is followed quickly by "Orange Shadows" – his late night walks. The EP is then brought to a close with "Bike Rack" and "All You Can Really Ask For."
"'All You Can Really Ask For' is about how life is just like trying sh*t out," Larlarb said. "You win some and you lose some, and if you learn something from it, that's all you can really ask for."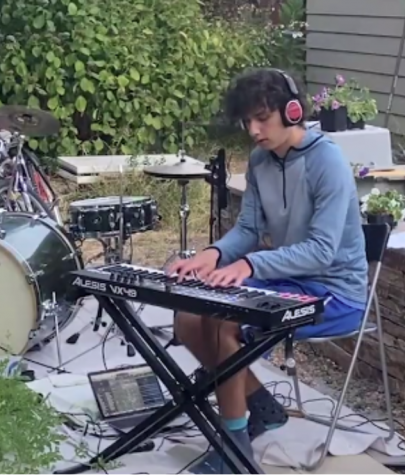 Larlarb began his project near the end of the 2019-2020  school year in the midst of the COVID-19 pandemic with only his drum set, piano, electric piano and microphones.
"Because of the pandemic I definitely had a lot more time for it," Larlarb said. "I did have a few weeks where I mostly spent all day working on the album. The only thing that's a bit sad was I couldn't feature anybody else on it." 
Larlarb's songs take inspiration from established jazz pianists such as Herbie Hancock, Chick Corea and Keith Jarrett. 
"I was also listening to some Louis Cole while I made the album, so that definitely influenced it," Larlarb said. 
The EP's third track, "The Banana Cycle" pays homage to Kendrick Lamar's 2012 song "Sing About Me, I'm Dying of Thirst" with its distinguishable drum groove.
"I learned a lot of piano from school, and I've been taking private piano lessons for nine years now," Larlarb said. "I also go to the Stanford Jazz Workshops quite a bit, but a lot of learning jazz is just listening to jazz itself." 
Larlarb has been busy on other projects as well, recording a cover of "Tomorrow" from the Broadway musical "Annie" posted on his YouTube channel.
Bogged down in the senior swamp of college apps and classes, Larlarb won't be releasing any new music in the immediate future. 
"Maybe next summer, I might do something again," Larlarb said "Especially if I can have other people on it, that would be sick." 
"Banana Cycles" is available on major streaming platforms such as Spotify, Apple Music, Google Play and YouTube, and can found be at the following link: https://sites.google.com/view/bananacycles. Listen to the album's third track, The Banana Cycle, that portrays Wesley Larlarb simply eating a banana and pondering life below.
About the Contributor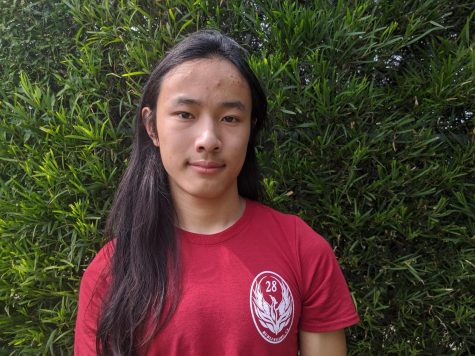 Hubert Chen, Senior Reporter
Hubert Chen is a Senior at Burlingame High School and a third year student of Journalism. During his first two year at the Burlingame B, Hubert learned...