K-drama starter pack for inexperienced watchers
The Korean drama wave is finally hitting America, and I am loving it. Growing up in America, I hardly ever saw Asian characters on TV. When they were shown, Asians were often portrayed in stereotypical roles such as annoying nerds or immigrants who could not speak English. Watching K-dramas allowed me to realize that Asians can play empowering roles, and they are definitely worth watching even if you are not Asian due to their original plots. 
 I used to think that K-dramas were melodramatic and repetitive. Unlike many American shows, which go on for many seasons without a direct conclusion, K-dramas normally consist of 16 one-hour episodes packed into one season. Though I would love to watch more, having a definite ending allows the plot to develop in a way that multi-season shows cannot. K-dramas also focus more on building character chemistry, breathtaking cinematography and creative direction. And what better way to spend your time in quarantine than by settling down with your next favorite show? So, here are a few of my favorites to get you started. 
Crash Landing on You
Where to watch: Netflix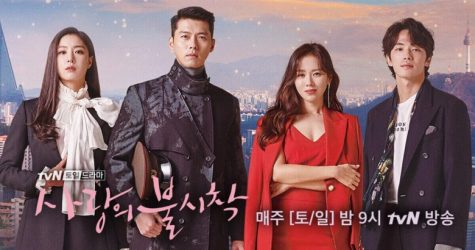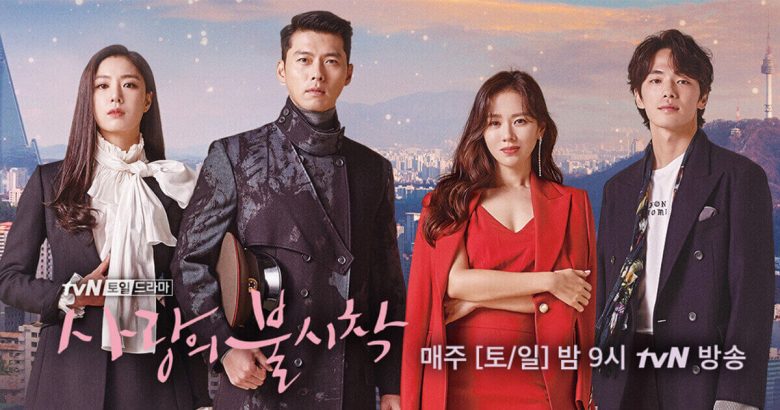 One of the highest rated K-dramas in South Korea, and my personal favorite, "Crash Landing on You" is a story about sacrifice, friendship, love and power. The main character, Yoon Se Ri, is a rich heiress and the CEO of Se Ri's Choice, a beauty company. She is a fashionable, strong, independent woman , but lacks love in her life, struggling further as her two brothers vie for her position in her father's company. One day, as she is testing out her new line of paragliding gear, she gets caught in a storm and crashes in the forests of North Korea. Luckily, she finds the help of a reluctant Captain Ri Jeong Hyuk and his comrades, who attempt to help her escape North Korea. In the meantime, she forges connections with the comrades and women in the village. Their adorable chemistry is worth the watch on its own, even without the romance. However, the obstacles thrown at the couple puts both of their lives on the line. This show will make you laugh, cry, and will leave a North Korea sized hole in your heart when you finish. This is hands down my favorite drama because of the amazing chemistry, beautiful cinematography, unique plot and unkillable villain. It is the most heartwarming and action-packed drama I have ever seen and I highly recommend it. 
SKY Castle: 
Where to watch: Dramacool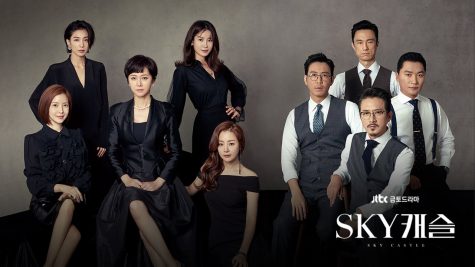 SKY Castle is not a sappy K-drama about romance, so if you're looking for something a little bit more serious, this is the one to watch. This drama tells the story of four wealthy families, focusing on housewives, in a high class community called SKY Castle attempting to get their children into college. Whether it is through spending millions of dollars on coaches, cheating, or mental manipulation, these parents will stop at nothing to get their children into Seoul National University's medical school. The families are unaware of their greed until the Kang family hires Kim Joo Young, a coach with a 100% accuracy rate of getting children into SNU, to coach their child, Kang Yeh Suh. However, Kim Joo Young is hiding many secrets about her past. She uncovers the past of the Kang family, leading to a giant unraveling of the problems in each of the other SKY Castle families. With the amount of characters, it may seem confusing at first, but the show portrays the complexity and development of each of the characters flawlessly. "SKY Castle"  gets you invested in the plot, as each episode seems to uncover a new secret. This show is also hilariously clever during its comedic moments in balancing out the seriousness of the plot. This drama explores class struggle, crime, parental roles and the Asian education system's effect on children. It is guaranteed to keep you on the edge of your seat. 
Goblin (aka Guardian: The Lonely and Great God)
Where to watch: Viki, Dramacool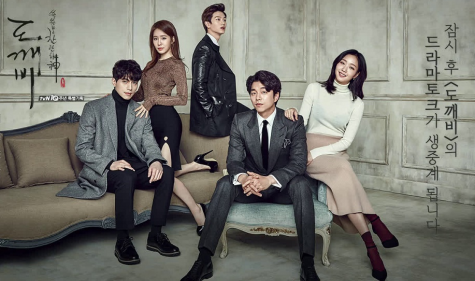 As one of the highest rated K-dramas of all time, it is indisputable that this drama deserves its spot. This K-drama walks the line between fantasy and romance, telling the love story of a goblin and his bride.You may recognize the main lead, Gong Yoo,  who was in the critically acclaimed zombie movie, Train to Busan. In this show, he plays the role of Kim Shin, a 939 year old goblin. He was an amazing, but bloodthirsty general during the Goryeo Dynasty. As punishment for causing the deaths of not only those in battle, but also those of his family, he was impaled with a sword of immortality in his chest. The only person who can see the sword and pull it out to end his life is his bride, Ji Eun Tak, who has been given the power to see ghosts. Despite looking forward to the day he can finally end his curse of immortality, Kim Shin falls in love with Ji Eun Tak. The second lead is a grim reaper, who, despite seeming to be an enemy to Kim Shin and Ji Eun Tak, becomes their worthy best friend. As a grim reaper, he has been spared the details of his past life, so he is unaware of the grave sin he committed to deserve his punishment as a grim reaper and sets off on a journey to find out more. This drama explores past lives and reincarnation, powers, the boundaries of friendship and a "Romeo and Juliet" style romance, as the leads overcome supernatural obstacles to stay together. However, what makes this show worth watching is the dorky bromance between the goblin and the grim reaper, not to mention the gorgeous cinematography and captivating plot. "Goblin" will tear out your heart and rip it into a million pieces. 
My Love From Another Star: 
Where to watch: Dramacool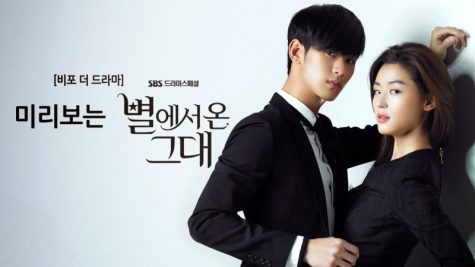 Made in 2012, this drama is a must-watch classic. What Friends is to Americans, is what My Love From Another Star is to South Koreans. My Love From Another Star tells the story of an A-list actress Cheon Seong Yi and her neighbor, Do Min Joon. Cheon Seong Yi is a sassy, loud, and entitled woman, whose career goes down a downward spiral after multiple scandals. Do Min Joon is an alien, who has been waiting 400 years for a comet to arrive so that he can finally go home to his planet. Despite his efforts to ignore her, Do Min Joon begins to fall in love with Cheon Seong Yi, and contemplates whether he should go back to his planet. This show is the perfect mix of crime, action and romance, and it must be a part of your K-drama starter pack. 
Its Okay to Not be Okay
Where to watch: Netflix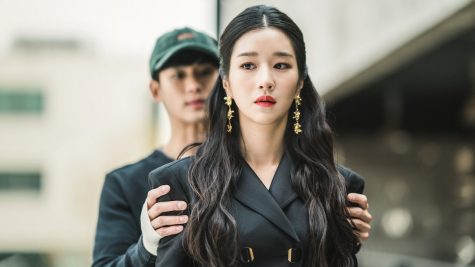 This drama is not one for the weak-hearted, as its creepy and dark theme may not be for everyone ."It's Okay to Not be Okay" is worth watching because of its strong male and female leads and its confrontation of mental illness. Ko Mun Young is a wealthy children's book author who suffers from Antisocial Personality Disorder, often described as psychopathy or sociopathy. She has little empathy for others, does not tolerate liars and hypocrites, shows little remorse for her actions and is foreign to the idea of love. Moon Gang Tae is a caretaker at multiple different hospitals who also takes care of his autistic older brother, Sang Tae. Gang Tae is so busy making sure that his brother is loved and cared for that he has had little time to think about his own desires. When Gang Tae begins working at a mental health hospital, he and Ko Mun Young cross paths, and Ko Mun Young makes it her mission to make Gang Tae hers. However, being together uncovers their traumatic pasts and works to heal their emotional wounds. They begin a journey of finding out how to love each other and themselves. This K-drama is a story about self-love, healing and mental illness, so be prepared to bring your tissue box. However, Ko Mun Young's extravagant and classy wardrobe throughout the show is enough incentive to watch. Each episode will make you emotionally invested in the characters' development and relationship, bringing an intense, yet heartwarming story to its viewers. 
Memories of the Alhambra:
Where to watch: Netflix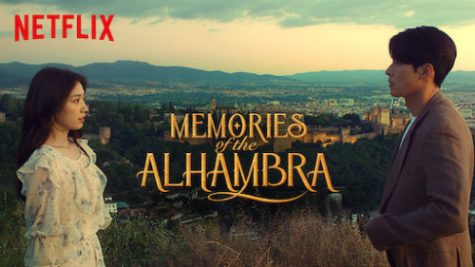 Though I am not a fan of sci-fi shows, I would definitely recommend this show to those who are into action and technology. Set in Granada, the beautiful setting paired with the realistic CGI makes this show incredibly captivating. Steering away from the classic romance K-drama trope, this drama tells the story of Yoo Jin Woo, an investment firm executive, who gets a strange call one night that leads him to become a player in a never-ending virtual reality game. In searching for the creator of the game, his life becomes intertwined with a hostel owner, Jung Hee Joo. Yoo Jin Woo becomes trapped in the game, which sets the both of them on a quest to find the missing creator of the game. This is an intense watch, and although the storyline is a bit complicated in the beginning, the story will later make more sense. If you remain patient, this drama will pay off in the end. 
About the Writer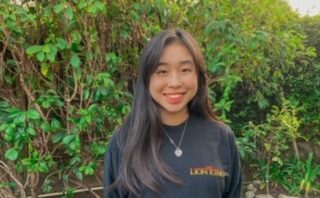 Allison Szetu, Design Editor
Allison is a third-year journalism student and the Design Editor for the Burlingame B. She is involved in a number of clubs such as KIN Club and UCSF Ambassadors...