Students become licensed as DMV opens new driving test appointments
The California Department of Motor Vehicles (DMV) recently opened new appointments for behind-the-wheel driving tests, much to the excitement of many students at Burlingame.
Following the cancelation of driving tests in mid-March due to the pandemic, the DMV began administering tests in June, but these were only available to those with previously canceled appointments. Now that most appointments have been fulfilled, new appointments have become available for student drivers. The DMV has taken several precautionary measures to ensure the safety of both parties. 
"DMV examiners will wear protective equipment … and place plastic covers on the test vehicle's passenger seat and floorboard," a statement on the DMV's website said. 
Other cautions including open windows and minimizing the time spent inside the car are enforced as well. Paperwork and questions typically conducted inside the vehicle regarding turn signals, windshield wipers, and headlights are now being administered with the examiner outside of the car. 
The plethora of preventative steps have allowed driving tests to be safely administered throughout the state, including junior Hope Pilch's test in late August.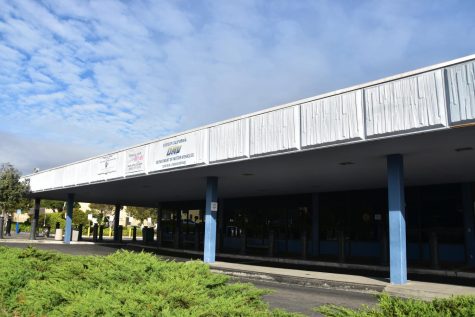 "They took my temperature as I walked in the door, and asked me COVID screening questions about how I was feeling," Pilch said.
Pilch was set to take the test in July, but appointments were not open at that time. Although she was frustrated after having to wait an additional month, Pilch wants to remind everyone to stay patient and understanding towards the DMV workers during this hectic time. 
"Make sure you are safe days before your DMV test because you don't want to give any of the essential workers COVID, because that would spread quickly throughout the office," Pilch said. 
It may have taken 6 months for the DMV to reopen behind-the-wheel appointments, but it is certainly worth the wait. To schedule an appointment for a behind-the-wheel driving test, head to https://www.dmv.ca.gov/wasapp/foa/driveTest.do.