Weekend road closure shakes businesses on Broadway
On July 6, Burlingame City Council decided to close Broadway Ave. to cars every weekend. The closure allows restaurants to extend seating into the street and while continuing to follow COVID-19 safety protocols. Many restaurants on Broadway are enjoying this new addition because they are able to exhibit normalcy throughout shelter-in-place. 
Kemal Polat, an employee from Il Piccolo Caffe on Broadway, stated that he supports this change because of the regular customers and the ability to instill comfort with new outdoor safety measures. 
Businesses everywhere have suffered immensely throughout the COVID-19 pandemic and the added outdoor space gives restaurants a chance to revive their revenue in an attempt to get back on their feet.
"I really like it [because] people can walk and enjoy outside," Kelly Memg from Le Croissant Cafe said. 
The cafe previously had outdoor seating surrounding its property so not much has changed. Although Le Croissant Cafe is fortunate to have outdoor space, many businesses are still struggling to fight the hard times of quarantine.
Some retail shops dislike the road closures and feel it hurts their business. The decreased parking makes shops less accessible and limits the amount of people walking around. This leads to slower business and inconvenience. 
"It doesn't really work well for us … it's just more inconvenient for [people] to walk. Some of our regulars are elderly people so it's a little more difficult for them," Maya Sarabia, a Pot-Pourri employee said.
Since many of Pot-Pourri's customers drop-in while walking down Broadway, they have noticed a decrease in their business, as many people are on Broadway solely for evening dining.  
The Broadway Market remarked that the small amount of parking and increased traffic issues decrease clientele. Employee, Sul Gaona, recommended adding more signs to uncover hidden parking behind their establishment. Currently, individuals primarily park on small side streets, blind to the extra parking otherwise.
Other businesses recognize the added traffic and parking problems as well. Given Broadway's position as an essential street, directing cars to the U. S. Route 101 onramp, the road closure has led to traffic congestion as well as an increased urgency in drivers.
"We do see people driving faster through here [and] we get concerned," Sarabia said.
With the cross streets remaining open, drivers tend to speed onto adjacent roads. Gaona noticed the backed up traffic as well and emphasized the necessity for clearer signs.
Overall, Broadway road closures have been beneficial toward the restaurant industry, however, detrimental to retail.
About the Contributor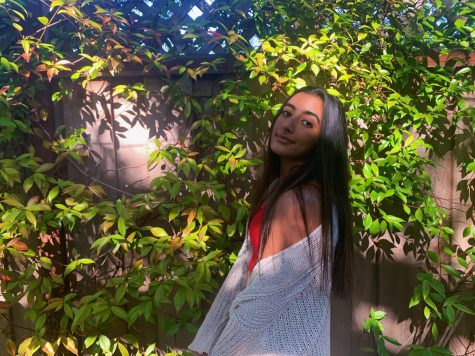 Safiya Loomba, Staff Reporter
Safiya Loomba is a sophomore at BHS and this is her first year as a journalism student. She  dances daily, volunteers, teaches sewing, and of course watches...