Trader Joe's fall food review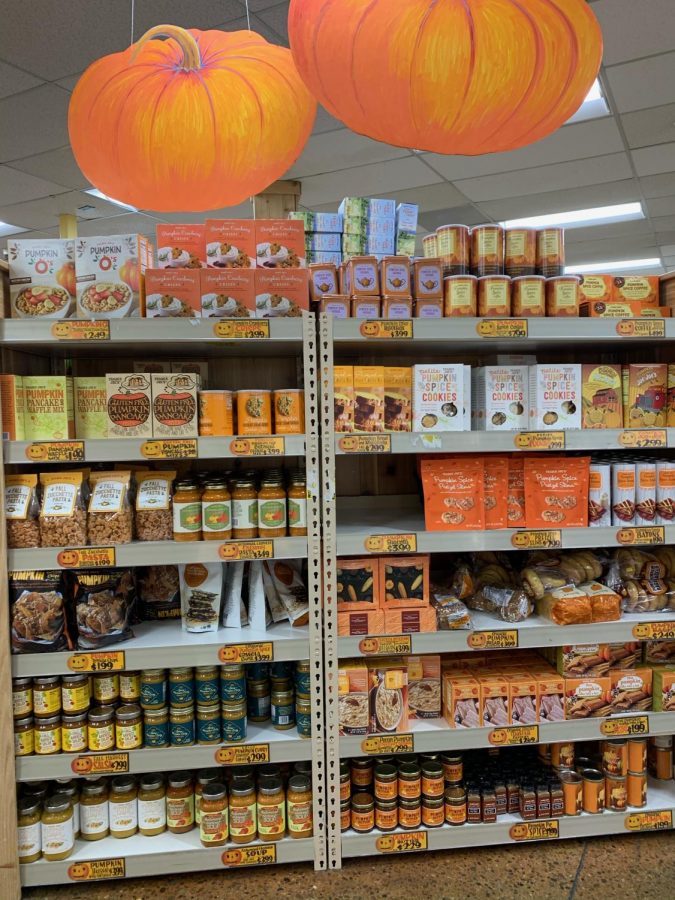 Autumn is coming our way as the summer air cools that means, Trader Joe's is now stocked with their annual fall foods! From cookies to curry there is a variety of pumpkin and fall themed items in stores for this season.
Maple and Sea Salt Kettle Corn:
5 Stars
This take on Trader Joe's already delicious kettle corn snack has a subtle maple flavor, thus living up to the name on the bag. Each kernel consists of a mix between sweet and salty, with a good crunch as well. This maple flavored popcorn instantly became a family favorite in our household because it makes a good treat for those who may not have the biggest sweet tooth. The maple flavor is not too sweet and the salty flavor in the popcorn balances out the mix.
Pumpkin O's:
3 Stars
Whatever kind of milk or milk substitute you use, this super-sweet cereal stays crunchy for a while. Pumpkin O's make a great breakfast or snack for those with a sweet tooth and a love for pumpkin flavors. They are airy, and each piece of cereal is a little bigger than the classic O shaped Cheerios cereal. Although they are crunchy, the texture of the cereal was not soft enough for my enjoyment and it was a little too sweet. 
Pumpkin Bagels:
4 Stars
For any fan of bagels, Trader Joe's Pumpkin Bagels should be on your shopping list. These also make a good breakfast for those who may be intimidated by other pumpkin foods, as the flavor is very subtle. The taste is not too different from a regular plain bagel, but the looks and smell are present. When toasted with your favorite bagel topping, such as cream cheese, these bagels will  be a great fit for your appetite.
Mini Hold the Cone, pumpkin and Ginger flavor:
5 Stars
The name of these ice cream cones, Hold the Cone, comes from their miniature size that makes them so easy to hold. Not only are they full of flavor, the entirety of the ice cream cones are very cute. The cone is crunchy and thick, and has a sweet layer of  white chocolate on the top.  The ice cream that fills the cone has a powerful pumpkin flavor with a little spice from the ginger that balances the sweetness of the top layer of white chocolate. There is a small amount of white chocolate at the bottom of the cone, leaving a sweet and surprising finish.
Salted Caramel Flavored Hot Cocoa:
4 Stars
This easy-to-make cocoa is perfect for those who enjoy hot cocoa but want a saltier, flavorful twist. The sweetness from an original hot cocoa drink is still present along with the unique flavor of the salted caramel. Even given the fact that I am no longer a huge fan of cocoa compared to when I was younger, the drink was pretty great. I would definitely recommend it to salted caramel lovers. There are multiple ways to make this beverage as some prefer hot water and others, hot milk. Whichever way you like to drink it, this cocoa is easy to make and it comes with a little scooping spoon to create the perfect ratio with the recipe on the container provided.
About the Contributor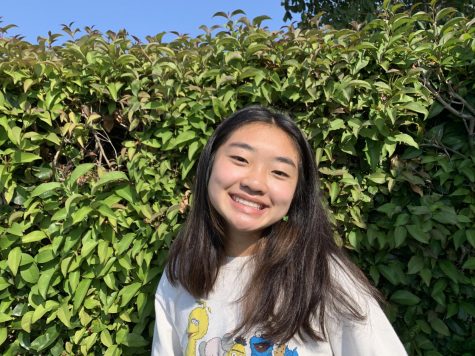 Kristie Kim, Staff Reporter
Kristie Kim is a sophomore at Burlingame High School and is a first year journalism student. She is the youngest of three and loves the holiday season....