Board meeting centers around need to change school culture
On Sept. 24, the San Mateo County Civil Grand Jury released a report entitled "[email protected] — Opportunities Lost," describing a need for action following an investigation of hate-based incidents at local schools. The report concluded that district policies need to provide clear definitions of hate-motivated behavior in a way which students and parents can comprehend. The Grand Jury also said that districts must address hate crimes proactively. Administrators at Burlingame felt that the three hate-motivated incidents the Grand Jury investigated were isolated, while students expressed the sentiment that the school is unaccepting of minorities. 
At the San Mateo Union High School District (SMUHSD) Board Meeting on Oct. 8, student and parent speakers brought up concerns regarding racism and a lack of diversity in the district, in tandem with the report. Burlingame alumna Anya Ahuja (Class of 2019) spoke about the need for diversity in the English curriculum, based on the lack of representation she observed in her education at Burlingame. Ahuja is currently the chapter president of Diversify Our Narrative, a national organization which aims to include anti-racist material by diverse authors in English curriculums.  
"Through my education in Burlingame I have definitely experienced some passive racism, it's definitely been … harmful to my body image. I had struggled so much with accepting who I am, my culture, all because I lived in a predominantly white neighborhood where I didn't see myself in other people," Ahuja said.   
After listening to Ahuja speak and hearing comments from another student and her mother about racism at Mills High School, board members agreed that the SMUHSD community needs to change school culture.
"It's about institutional racism, it's about changing the system, it's about making radical change, change that needs to happen in our education system … I think there's much more work to do, and I am here to keep doing that," board member Greg Land said. 
The SMUHSD Board specifically addressed the Grand Jury's report, with Board member Robert Griffin emphasizing the importance of the report's findings for San Mateo County, despite disagreeing with portions of the report. Griffin also mentioned that the attitudes in schools echo the attitudes of the country and said that we need to address societal problems before we address school problems.
Burlingame senior Ilan Rosenbaum spoke about the need for change in the community after being the target of anti-Semitic vandalism in 2019.
"I believe that not trying to [solve racism in our community] and not instituting sweeping changes to our school system is incredibly unfair and hurtful to every single student," Rosenbaum said. 
Rosenbaum advocated for school policies that give teachers and administrators a procedure to deal with future hate crimes, which he pointed out are unlikely to disappear in the near future. Rosenbaum's mother, Jessica Rosenbaum, spoke after him, describing the failure of administrators and the district to support her son and further advocating for a policy against hate speech. 
Following comments from the Rosenbaums and other parents, Board members spoke about other hate crimes in the community and re-emphasized the need for change.
"There's bias throughout our community and schools and I hope we as a school district can take the lead in addressing it," Board President Marc Friedman said.
About the Contributors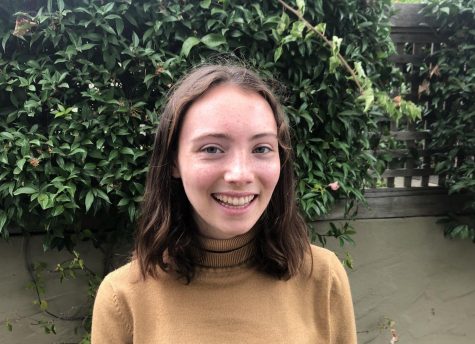 Amelia Harris, Editor-In-Chief
Amelia Harris is a senior at Burlingame High School and is excited to serve as editor-in-chief in her third year of Journalism. She participates in cross...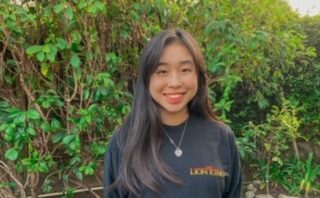 Allison Szetu, Design Editor
Allison is a third-year journalism student and the Design Editor for the Burlingame B. She is involved in a number of clubs such as KIN Club and UCSF Ambassadors...