Italian club adjusts to accommodate online learning
Since distance learning has taken effect, the Italian club has changed the way they run their activities in order to better suit an online format. 
The Italian club strives to immerse people in the rich Italian culture and to teach members about the language beyond what is offered in class. This year, the newly elected co-presidents Allison Cohen and Gemma Rice, along with the club advisor Antonella Wemple, have stepped up to adapt the club to a virtual setting. 
"Normally we would watch movies or play games like Uno or Italian Scrabble, but not being able to be with each other, we've had to change to online games," Rice said.
Since online games have gotten exponentially more popular in the last few months, the club has many options for this set of activities. Cohen and Rice also wanted to add interactive cooking lessons to the clubs' activities. Cooking, unlike games, is more difficult to moderate in a virtual setting. 
"Cooking is a big part of Italian culture…We're going to try to find recipes that just take 30 minutes and have very minimal ingredients" Rice said. 
Since the Italian club meets during Flex Time, they have to consider the time as well as the complexity of the recipe. 
"We are advertising our club to everyone, not just those in Italian…if they still have interest in the Italian culture it's a chance to learn more about the language and how society works there," said Rice. 
The club meeting on Tuesdays during Flex Time.
About the Contributor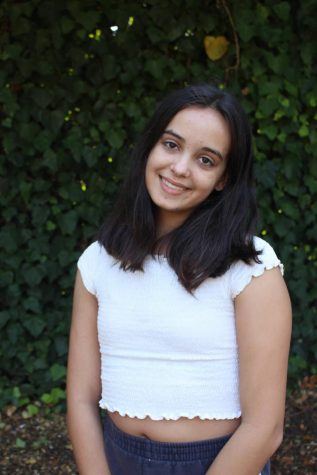 Sabina Barrolaza, Staff Reporter
Sabina Barrolaza is a junior and a first year journalism student. She loves to read and watch movies. In her spare time, she loves to bake with her family...