Advice from a career counselor and students working during a pandemic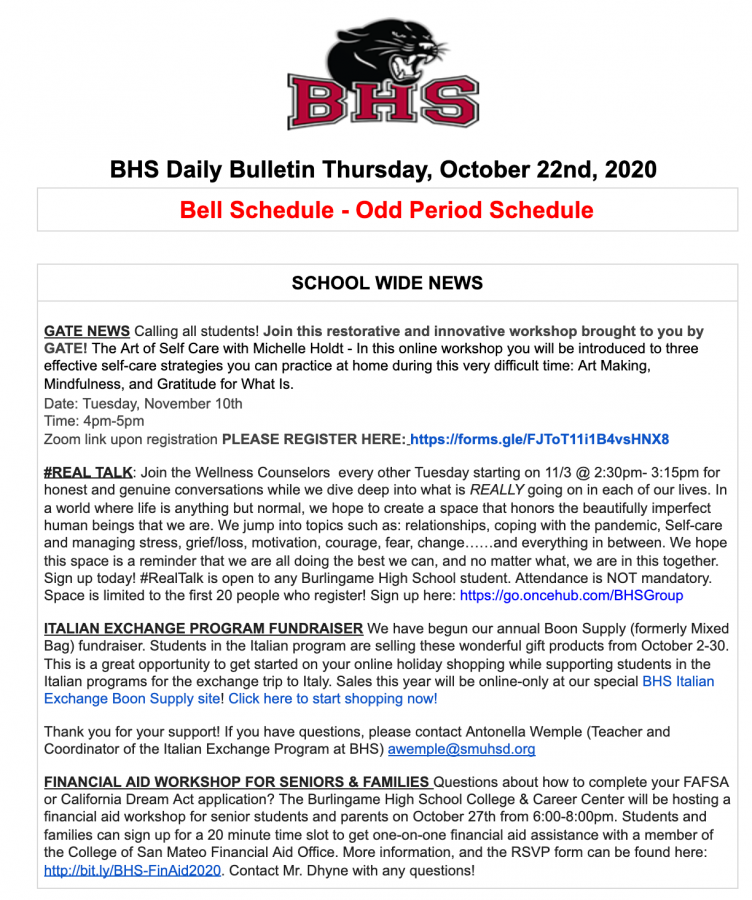 Distanced learning has made communication between students and staff more difficult as student support is not as accessible, but the Burlingame High School College and Career Center has continued to help students with getting jobs. Carrie Hermann, Burlingame's career counselor helps students with jobs, internships and volunteering opportunities.
Hermann misses seeing students during distance learning but enjoys being able to communicate with them through emails.
"I've been really pleased to hear from students," Hermann said. "I'm really excited that students are still recognizing that you could still get the information and all you have to do is just seek it out."
High school students have the opportunity to work if they are 15 or16 and meet necessary qualifications — both criteria vary depending on the job. However, the decision to get a job may have shifted for some students because of COVID-19, in regards to motivation and/or safety. 
"[In regards to getting a job], I think it just depends on the student," Hermann said. "It's something that should be discussed with your families because many of the jobs right now are really front-line positions. Students can also check out local businesses… to see if they have any opportunities."
"The Daily Bulletin" is also a resource for Burlingame students looking for work; it is a Google Document with updates and important information for each day. It can be found towards the bottom of the homepage of the Burlingame High School website. Within "The Daily Bulletin," there is a "Career Center Opportunities" slide deck where students can find job listings to do different kinds of work. 
"So what I would recommend for students is to read 'The Daily Bulletin' on a regular basis," Herman said. "[It contains] information about athletics, and college… This is where you go, everything is in [this document]."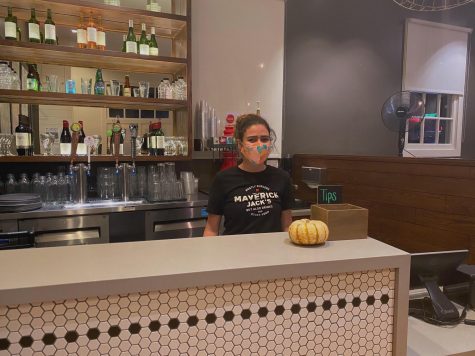 Senior Anna Porto works as a hostess at Maverick Jack's in Burlingame. She enters online orders along with taking orders over the phone and helps seat customers. Because of new COVID-19 procedures, Porto also brings out orders for curbside pickup along with other tasks to keep the area safe.
"We… have buckets with sanitizer all around the restaurant because as soon as someone touches something… we have to sanitize everything [after they're done]," Porto said.
Porto heard about the job opening through family and connections with people, and started working soon after interviewing and submitting some paperwork. As a working student, Porto is busy between working on college applications, school and being a hostess.
"Before, I procrastinated a lot, so having to go to work and having stuff to do — especially being a senior — is helping me put my schedule and my life together to do all the stuff I have to," Porto said.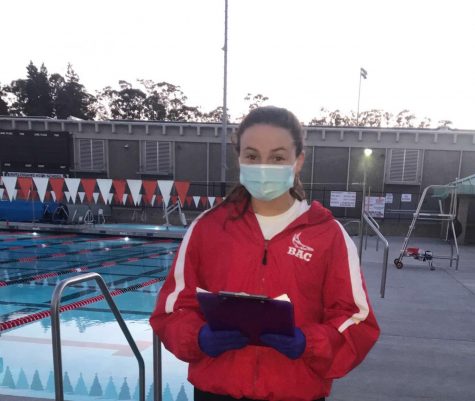 Maryanne Maxwell is a junior and works as a lifeguard for the Burlingame Aquatic Center . Similar to Maverick Jack's, the pool also has safety protocols to keep people safe from COVID-19.
"Each person has to have their own lane [when swimming]. Only one person [is allowed] in the bathroom at a time… so the person [who wants to use it] has to ask so the lifeguard will let them in," Maxwell says. "Then after they're done, [we] spray down the touch points and then lock the restroom."
Maxwell usually works evening shifts, but has also worked from 5 a.m. to 8 a.m. In addition to work, she plays water polo and soccer while also balancing school.
"I feel like I've gained a lot more… assurance in myself with the job and everything, being proactive and stuff," Maxwell said. 
The structure in schedule from a job helped both Maxwell and Porto become more responsible and gave them an understanding of what working is like. Although it comes with challenges, Porto and Maxwell enjoy working as the experience is rewarding and helps with self growth.
About the Writer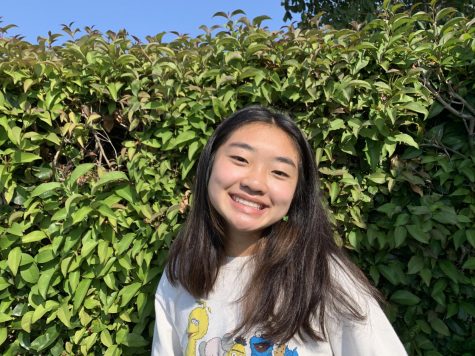 Kristie Kim, Staff Reporter
Kristie Kim is a sophomore at Burlingame High School and is a first year journalism student. She is the youngest of three and loves the holiday season....