The SMUHSD Board of Trustees candidates: Why they matter and what matters to them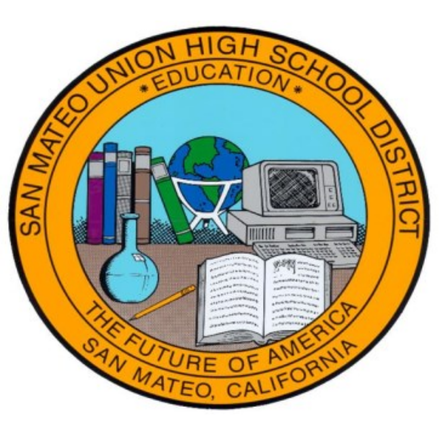 With two days until a major national election, attention and publicity has been drawn to one small corner of the ballot. But for students, parents and other constituents within the San Mateo Union High School District (SMUHSD), the election for the SMUHSD Board of Trustees could have far-reaching implications. 
This year, three candidates are vying for two spots on the board: incumbent and elementary school principal Greg Land — who has served since 2015 — disability rights advocate Ligia Andrade Zúñiga, and business executive Neal Kaufman. 
Although each candidate promises to bring the best possible education to this community, their paths to achieving this goal are drastically different. Read on for a detailed overview of each candidate. 
Greg Land (Principal): 
Despite the apparent challenges of this year, Greg Land believes distance learning presents a unique chance for advancement and innovation. 
"I see this as an opportunity," Land said. "A tragic one and a very difficult one, but I see it as an opportunity to really transform education at our level and in our high schools right now."
Innovation within the education system is one of Land's three top priorities, alongside equity for all students and empowering youth. 
As of now, Land feels that schools have struggled to fully adapt to and make the most of distance learning, preferring to rely on more traditional methods of teaching. In a time of disconnect, Land believes creativity and ingenuity are key factors in creating engagement. 
To empower youth within the district, Land hopes to gather input and feedback from many different students, rather than relying on select student board members. 
"Let them be caretakers of their learning," Land said. "We have to let them have choices; we have to let them have opportunities to give a voice to what they think needs to happen."
Right now, the goal of equity for all students can seem far out of reach, as distance learning magnifies disparities. In this moment, Land highlights the importance of access to technology and resources for every high school student. 
In addition to providing resource equity, Land believes that the battle against hate is crucial to creating a safe space where all students can thrive. 
"Racism is a terrible thing for our community; homophobia is a terrible thing for our community. I think we need to keep educating our students to make sure they know that that is wrong, that we need to be there for all students," Land said.
Land, who has served on the board since 2015, believes that his role as an elementary school principal gives him unique insights into the needs of SMUHSD and its students. Knowing the community and the education field, Land believes, are fundamental assets for a board member.
As the principal at Santa Rita School in Los Altos, Land has applied a phased approach to returning to school, something he hopes to echo in the SMUHSD district. Whether a partial return to school is for clubs, or eventually one class period a day, Land emphasizes the necessity of getting students back in an academic setting. 
But while Land sees the value of on campus learning, he is able to understand the double-edged nature of the topic. 
"There's one group of parents that is very concerned about the health and safety of our students, which I think is paramount," Land said. "And there's another group of parents who really wants to get students back in — not just for rigor in academics, but also for mental health reasons."
In a message to parents, students and all constituents, Land promises to work toward meeting the full potential of this district and this community. 
"I just want them to remember that I want the very best for our community and for our students," Land said. "I want them to have the best education we could possibly provide."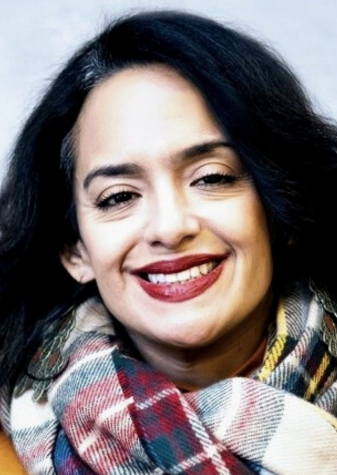 Ligia Andrade Zúñiga (Disability Rights Advocate): 
Whether the only woman, the only Latina or the only person with a disability, Ligia Andrade Zúñiga has felt the lack of representation and diversity in the community. Now, she wants to rewrite the script for future generations. 
"It made me feel like there wasn't anyone that I could relate to," Zúñiga said. "It didn't make me feel like leadership was something that I could attain. It's time, there needs to be some change in this community, and everyone needs to be represented."
Zúñiga champions her intersectionality as a unique way for her to unite the community. Combined with her welcoming personality, Zúñiga believes that she can bridge gaps and bring the community together.
"I can bring the love for education and communication," Zúñiga said. "I'm a community builder. By educating each other, we can communicate to achieve a common ground. Ultimately, we are all human beings trying to strive for the same thing: we want the best we can for our children."
In order to create the best learning environment for students, Zúñiga emphasizes the need for an education continuum pipeline between all stages of a student's education. With this phrase, Zúñiga implies the structure, support and communication that must remain consistent throughout a child's thirteen years in the public school system, whether they are at elementary, middle, or high school. 
At this time, with so many unknowns in the education system, Zúñiga wants to ensure that no students are tread over without their challenges considered. Before Zúñiga makes a decision regarding a return to school, she hopes to listen to people around the community, including students and other board members. 
"As a community, we need to remember it's not just what's good for me, it's what's good for my community," Zúñiga said. "I don't like making hasty decisions without understanding all of the information and all of the stakeholders, all of the players."
Zúñiga believes that diversity and inclusion are imperative to the success of the district. However, with representation and diversity at the forefront of discussion, Zúñiga hesitates to embrace a flippant solution. 
"It's not just about having a brown face on there. It's about intention. Are we having someone that brings representation because we truly want to change? And we truly want to understand, and we want everyone to be included and loving or are we doing it to check a box?" Zúñiga said.
Zúñiga refuses to write off-hand solutions to large issues, to run circles around a problem, or to turn a blind eye to flaws within our district. She doesn't want to create conflict, but she does want to create meaningful change. 
"Don't brush things under the rug that are difficult," Zúñiga said. "I want to tackle difficult subjects. What have we been doing in the past that we can change?"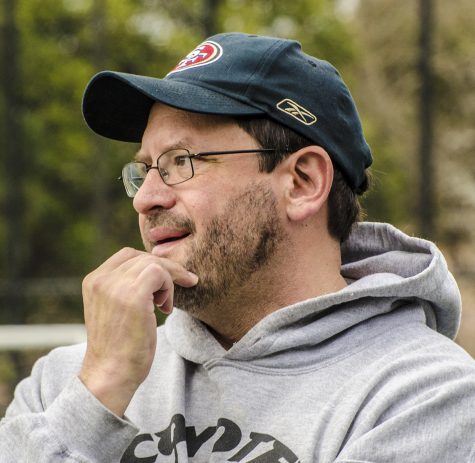 Neal Kaufman (Business Executive):
Neal Kaufman has one overarching goal: excellent and equitable education for all students. 
"Not excellent or equity, excellence and equity," Kaufman said. "Excellence means that every student should be able to successfully navigate and achieve their own path. Every parent wants to know that their child can go to a high school and that they will have an opportunity within that high school to achieve their full potential."
But if Kaufman is elected to the board, his primary focus would be a plan for reopening our schools. 
"The only thing that has been shared is a couple of lines at the back of a PowerPoint," Kaufman said. "I don't think that's acceptable. What data are we going to use? What investments are we making in protection? What investments are we making in testing?"
If elected to the board this November, Kaufman hopes to provide a clear cut answer to those questions. At the same time, Kaufman understands the unprecedented complexity of this time. He wants to bring students back into classes, but realizes that there is a thin line between efficiency and recklessness. 
Before COVID-19 flipped the education system on its head, Kaufman served as the chair of the Measure L Citizens' Oversight Committee, an approved bond measure that gave the district authority to issue $385 million in bonds. 
"I visited every high school, I spoke with every parent-teacher organization, sports boosters, the Latino groups. I asked the community to invest $385 million in our schools and I feel like I should be held accountable for making sure that money is spent appropriately," Kaufman said.
This year, both the financial expert on the board, Mark Friedman, and the chief financial officer, Elizabeth McManus, are stepping down, making oversight especially imperative. With 25 years of experience as a business executive, Kaufman believes he can offer the financial guidance needed to properly allocate these bonds and other sources of funding. When large sums of money rest in a few hands, Kaufman knows that even small mistakes can have massive consequences for the district and the community.
Speaking directly to students, Kaufman encourages them to follow their passions and seek out what they deserve during a difficult year. 
"This is your education, this is your life. Your parents, me, I'm beyond this. All of the 9,000 students across the San Mateo Union High School District need to get what they can out of this," Kaufman said.
Conclusion:
Of course, the national election has massive stakes for people of all ages. But the Board of Trustees election can also uniquely alter the future of this district, and the future of the students, teachers and parents within it. 
Each candidate brings different experiences and perspectives to the table, each offers different contributions to this community, and each will serve different purposes on the Board of Trustees.
In just two days, two of the three candidates — Greg Land, Ligia Andrade Zúñiga or Neal Kaufman — will be chosen to provide oversight, support and input to this district for the next five years. To play a role in the decision, cast a ballot before November 3.
About the Writer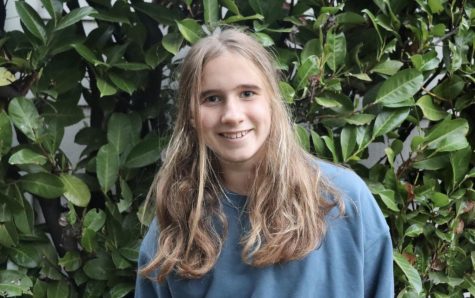 Elise Spenner, Staff Reporter
Elise Spenner is a freshman and first year journalism student. When she is not writing or reporting, Elise loves to play soccer, bake, read, and spend...