#RealTalk promotes genuine conversations during challenging times
On Nov. 3, Burlingame's wellness counselors held the first #RealTalk meeting, a program available to all students to create the opportunity for sincere conversations about topics including managing stress, changes from the pandemic and relationships.
#RealTalk is the first time Burlingame has offered support groups for the entire student body. The wellness counselors created this program to provide a safe space for students to form connections with one another, which distance learning has hindered.
In their first meeting, participants talked about stress management and self-care, as well as their feelings surrounding the pandemic and the election to defuse the stress they were experiencing.
"We wanted to have a space for kids to feel like they can connect with one another but also normalize some of the things that they might be experiencing, like feeling fatigued or feeling overwhelmed, or just kind of isolated from their peers," lead facilitator and wellness counselor, Alisa Meyer said.
This group allows  up to 20 students and meets every other Tuesday during Flex Time for 45 minutes. Students can register at https://go.oncehub.com/BHSGroup. 
"I think we just want students to know that we're here for them. I think in this virtual world it's really easy to kind of forget where your supports are and to feel disconnected and distanced from the supports that students are normally used to having their easy access when they're at school," Meyer said.
If students would like support but are unavailable during Flex Time, the Wellness Center continues to offer drop-in support sessions by appointment for one-on-one support. In these appointments, students can talk through any possible stressors they are experiencing, similar to the services provided during in-person learning.
Meyer advises students to support one another and remain united during these unprecedented times.
"Sometimes it can feel really isolating when you're working just in your own space, on your own [in] environments, away from campus, so just knowing that we're a community and we're in this together," Meyer said.
About the Contributor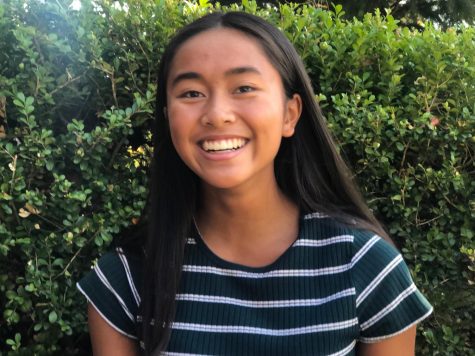 Isabelle Idio, Staff Reporter
Isabelle Idio is a sophomore at Burlingame High School and a first year journalism student. In her free time she swims for the Burlingame Aquatic Club,...