Despite difficulties, freshmen make new friends through online platforms
Although online learning has made the daunting task of meeting new people even more difficult for freshmen this school year, they have adapted by finding creative ways to form connections with one another.
Students have minimal human interaction during their Zoom classes and they are unable to have small conversations during class, making it challenging for freshmen to get to know their peers. Teachers have utilized Zoom breakout rooms to give students the opportunity to talk with each other, although their success varies for every student.
"I'm sure it would be a lot different in real life, but [from] interacting with people I've noticed that even if you do have some people that you know in a breakout room, it's just not the same. It's hard to keep the conversation going, even if you're friends with the people [in it]," freshman Finn Lorian said.
Some students prefer to not talk in breakout rooms or can feel more comfortable with their camera off, but this can make it difficult to have conversations with each other.
"I think that breakout rooms definitely help [with meeting people]. Sometimes I'm not in the mood and they can be kind of awkward," freshman Astrid Carlen said.
Some students have found success in utilizing breakout rooms such as freshman Sylvie Olsen who was able to use breakout rooms to make a new friend.
"On our first day of school [my friend] was in my health class and we went into a breakout room. I think that's the only time you can actually talk one on one with people. It was a get to know you exercise," Olsen said.
Social media platforms including Instagram, Discord and Houseparty have allowed freshmen to stay in touch with their middle school friends. For Lorian, social media has helped her reconnect with other students she knew from middle school.
"I usually use Discord, which makes it really easy for studying, so we can ask questions for school," Lorian said. "You can just hop on calls anytime and see if people are there, and you don't really have to organize it — it's just whenever you have free time."
Burlingame's leadership class is continuing the Panther Pal program, with some adjustments to accommodate distance learning, to help freshmen feel comfortable with the new high school environment. 
"In leadership we prioritize the freshmen class because it's very important to build a community at the start," sophomore Ashlyn Witherspoon said. "Panther Pals is all about having an ever-growing community."
In previous years, the freshman classes were able to meet all the upperclassmen in the Panther Pal program, but this year the leadership class is focusing more on building a relationship between a freshman and an assigned Panther Pal. Once a month, the program welcomes freshmen to participate in games including Among Us and Jeopardy during lunch to cultivate connections with other students.
About the Contributors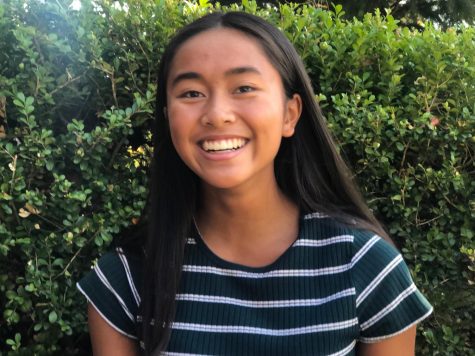 Isabelle Idio, Staff Reporter
Isabelle Idio is a sophomore at Burlingame High School and a first year journalism student. In her free time she swims for the Burlingame Aquatic Club,...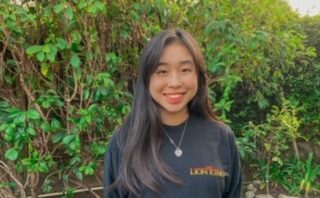 Allison Szetu, Design Editor
Allison is a third-year journalism student and the Design Editor for the Burlingame B. She is involved in a number of clubs such as KIN Club and UCSF Ambassadors...