Burlingame bike stores pedal past hurdles as demand for bikes takes off
Looking around Burlingame, it's difficult to miss the masses of new bikers who have been hitting the streets. From hordes of teenagers in biking troupes, to middle-aged adults biking independently, to parents alongside small children pedaling tricycles, it seems nearly everyone has recently become a bike enthusiast.
COVID-19 has pushed many local businesses to the brink of closure, but for Burlingame bike stores, the pandemic has been a blessing in disguise. Biking has become increasingly popular in the past months, giving people the opportunity to maintain social distancing and simultaneously enjoy the outdoors.
Michael Flaherty has been an employee at the Burlingame branch of Summit Bicycles for four years and has worked at bike shops for the past ten years.
"I've never seen a year with this much demand. It's double at least," Flaherty said. "[Summit Bicycles has] five other shops in the Bay Area, and they're all going through the same thing."
The influx of new customers certainly comes with complications, as manufacturers struggle to keep up with enormous demands and stores are forced to adapt to COVID-19 restrictions.
"In the beginning, and I can echo this for a lot of other shops, it was kind of difficult just trying to do the same job within very different parameters, but eventually we adapted and just found ways to triage customers and their needs," Flaherty said.
Beyond the new challenges bike shops have faced, the pandemic has shifted the demographics of new bikers.
"Now with people working from home, definitely more families [are buying bikes]. People are trying to kind of use it as a family outing," Flaherty said.
Senior Gemma Rice has been a part of the new wave of bikers to join their families and hit the road on two wheels. Rice has been biking since elementary school, but has enjoyed biking more frequently with her family during the pandemic. 
"[Biking] became a [way] to spend [time] together and be active, especially during quarantine with more free time and being inside all day, it was a great outlet," Rice said.
Rice enjoyed weekly bike trips with her family during the summer, frequenting the San Francisco Bay Trail for their excursions.
"It's a lot busier, the Bay Trail … and around the neighborhood, there's a lot more people and [more] families starting to bike," Rice said.
Bike stores have begun to restabilize their stock after months of unprecedented demand, and as the pandemic continues with a vengeance, now is a better time than ever to get back on a bike.
"The manufacturing that took a hit early on in this thing is starting to come back, slowly but surely … if you're just starting now in the pandemic, you've found the right moment," Flaherty said.
About the Contributor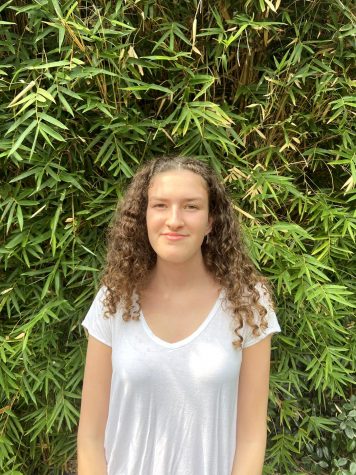 Allison Cohen, Business Manager





Allison Cohen is a senior at Burlingame High School and a second year journalism student. She is excited to be the Business Manager this year...