Girls golf starts their season out strong
While the pandemic has put a damper on most school sports, girls golf has been able to thrive. Golf is unique compared to other sports in that it is almost zero contact and naturally socially distanced. 
Burlingame girls golf resumed their practices the week of Feb. 1, and junior Sydnie Hilliard is excited to play her third season of golf with little restrictions.
"It's stayed essentially the same. Obviously we are staying six feet apart and we are wearing our masks," Hilliard said.
The team practices for an hour and a half four times a week, at The Burlingame Golf Center. Although practices may be smooth sailing, the matches are unfortunately not as seamless. Their first match, scheduled for Feb. 9, was called off.
"It got canceled because we had to go to Menlo Atherton, and we are [currently] not allowed to travel outside the district," Hilliard said.
Coach Joe Dito, Burlingame's girls golf coach, reported that their match on Feb. 17 was able to take place.
"The match went well … [and] the team had fun. We're [to] play Capuchino next Monday at Mariners Point," Dito wrote in an email. 
"The caveat this season is we're not keeping any records/standings/league champions/etc.," Dito said. 
Despite the lack of competition, the girls golf team is still looking forward to the season ahead.
"Whatever matches you go to, you just always feel like it's super welcoming, and you're just there to have a good time," Hilliard said.
About the Writer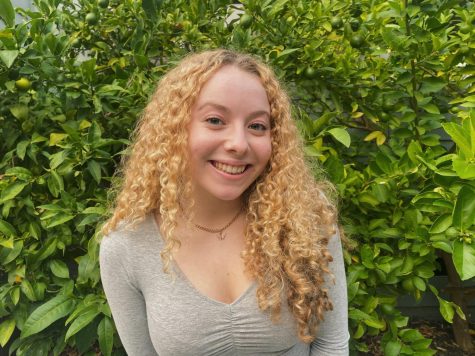 Samantha Johnstone, Webmaster
Sam Johnstone is a junior and the Web Editor for the Burlingame B. When she is not writing articles, she is found in the kitchen experimenting with vegan...