Middle College presents a unique academic opportunity for students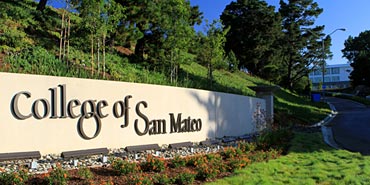 The Middle College program is an opportunity for juniors and seniors in the San Mateo Union High School District (SMUHSD) to take courses at the College of San Mateo. 
In the program, students take high school level English and history courses at CSM to fulfill high school graduation requirements. In addition, students have the freedom to select college courses that suit their interests and may not be offered at their current school, while earning transferable college credits.
"The academics [were] appealing because instead of taking AP classes, I could take college classes and get direct credit without having to rely on the AP tests," said Caitlin O'Flaherty, a recent graduate from the Middle College program.
Similar to AP courses, students taking college classes are also graded on a weighted scale that goes up to 5.0, raising their GPA.
Middle College differs from the typical high school experience because it allows students to have more independence, freedom and flexibility in regards to their education. On the other hand, it also requires more responsibility and maturity from students because they will be learning alongside older college students.
Sophomore Eliana Neuman is considering attending the program next school year.
"I like how [Middle College] is something different, it's not your generic high school experience," Neuman said. "When you look back on your high school experience you can think, 'I really did something different than what I thought I'd do and something unique.'"
For some, Middle College may be a refreshing opportunity to meet new people and explore possible majors by taking classes such as oceanography or astronomy.
"The camaraderie at Middle College was really helpful and I really felt like I found a community," O'Flaherty said. "If you're struggling to find your place at BHS, need extra support, or want to try something new, I highly recommend it."
Although Middle College students attend classes at CSM, they are still considered SMUHSD students and have the opportunity to participate in experiences and extracurriculars such as school dances and sports.
"This is going to be difficult, but I'm going to try and go to band class at BHS, because I think that's possible, and maybe go to Spanish class [at BHS] as well," Neuman said.
Middle College has a significantly smaller student body than Burlingame with about 180 total students. Since the program is smaller, they are permitted to  return to in-person instruction during Phase 2 of the district's plan. In comparison, the rest of the schools in SMUHSD will not return to in-person instruction until Phase 3 when San Mateo County enters the Orange Tier.
Overall, Middle College may not be suited for most students who seek a more traditional high school experience, but students who decide to join the program will gain college experience in advance, easing their transition out of highschool.
About the Writer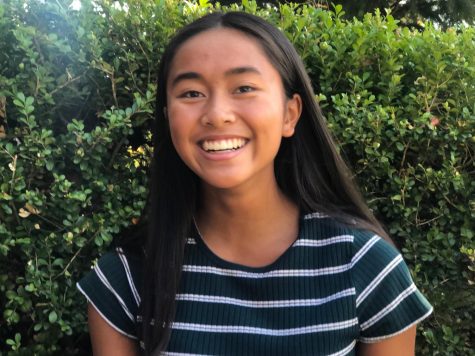 Isabelle Idio, Staff Reporter
Isabelle Idio is a sophomore at Burlingame High School and a first year journalism student. In her free time she swims for the Burlingame Aquatic Club,...