Burlingame scouts continue capstone projects despite pandemic
Despite lockdown, Burlingame students from Girl Scout Troop 61937 and Boy Scout Troop 28 have been working on and completing their capstone projects, the Gold Award and the Eagle Scout Award. In order to receive the Gold Award or the Eagle Scout Award, scouts must lead a service project to benefit their community as well as complete all previous rank advancements. 
---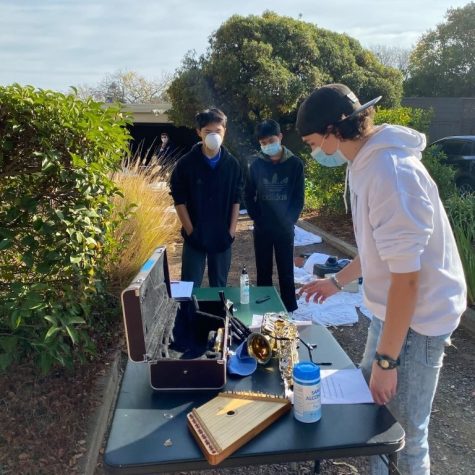 Jonathan Willey, junior and member of Boy Scout Troop 28, began his project in June 2020. His project, a musical instrument drive for the Burlingame School District, has collected about 40 instruments as well as raising over $2,000 through a GoFundMe page. 
"A lot of the time parents would buy their kids instruments and after they stop playing they just kind of sit there and they don't know what to do with them, so they just fall into disrepair," Willey said. "The GoFundMe went to repairing all those instruments as well as purchasing new instruments."
Despite the restrictions of the lockdown, Willey was still able to pursue his original idea for his project. 
"I love music, so it's kind of been the main driving force for my choice," Willey said. "I would definitely still be doing the same thing without the pandemic."
---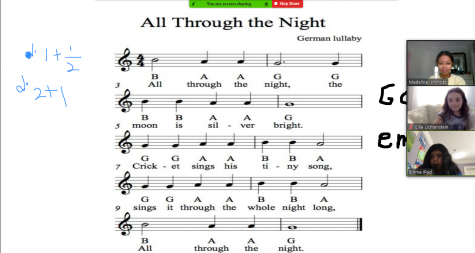 Madeline Ishimoto, senior and member of Girl Scout Troop 61937, began her project in May 2020. Her project, hosting online recorder classes for children at the Boys and Girls club, has spanned over 80 hours of work and reached three to five kids per class. 
"The pandemic made it hard to reach out to people," Ishimoto said. "I had to go on multiple platforms to get attention, and it was also hard teaching over Zoom."
Due to the limiting factors of the pandemic, Ishimoto had to deviate from her original plan.
"I was probably going to do art classes, "Ishimoto said. "But I thought it was going to be much harder to actually see what they were doing over Zoom, so it was just easier to do music."
---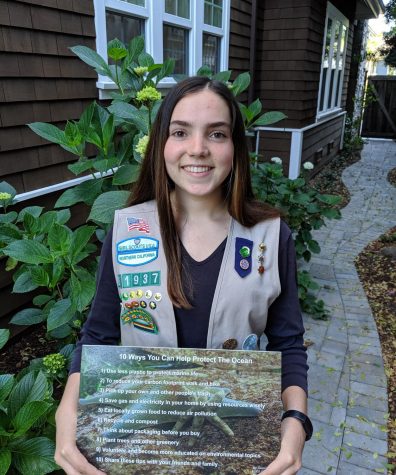 Gemma Rice,  senior and member of Girl Scout Troop 61937, received approval for her project in 2019. Her project, accomplished  in collaboration with the Fitzgerald Marine Reserve, required her to become a docent for the reserve. 
"I worked with the Fitzgerald Marine Reserve in Moss Beach to create a sustainability program for their summer camp to teach the younger kids about the importance of the environment," Rice said. "I also created a Girl Scout badge program so Girl Scouts visiting the reserve on tours can earn a badge, and then I created a sign and video that's displayed at the kiosk."
Rice was able to complete her project prior to the pandemic, but the program she designed was not offered over the summer.
"They didn't offer [the program] this year, but they'll pick it up next year," Rice said.
---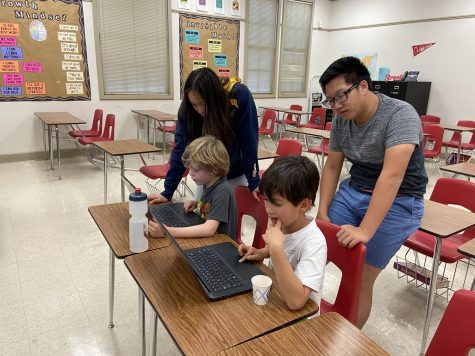 Cherilyn Yu,  senior and member of Girl Scout Troop 61937, started her project in February  2020. Her project, bringing robotics programs to elementary school students, was done with the Burlingame robotics team, the Iron Panthers. 
"I initially did this through the Elementary Robotics Club," Yu said. "I continued doing that in the summer with the Cub Central Science Camp and then Cub Central."
Elementary Robotics Club, now known as Cub Central, is a program that gives high school student volunteers the opportunity to provide robotics lessons for Burlingame elementary school students. The program was organized by Yu in 2019, and has continued into 2020 and 2021. Cub Central currently provides online lessons on a wide range of science topics including chemistry and environmental sustainability, and saw over 200 Burlingame elementary school students sign up at its start. 
"We would teach them with presentations and interactive elements," Yu said. "So we have them do at-home experiments, or Kahoots and games like that."
Due to the lockdown restrictions, Yu had to make adjustments to her project.

"Initially, I wanted to focus more on engineering and programming," Yu said. "My project went in a different direction than I wanted it to, but overall I was able to adjust and make the science topics we covered more broad."