Girl's basketball hopes to kick off a season soon
With the start of conditioning on Tuesday, March 16, the girl's basketball team came together and started working out with the hopes of kicking off the season on their best foot. As of right now, there haven't been any tryouts — let alone official games, practices  — just drills, running, and more. 
Joe Dito, head coach of the girl's basketball team, hopes to start a season and play some games soon. 
"We don't know [if we will be playing games] yet, that's still to be determined… it's constantly changing. [We'll start the season] as soon as the administration gives us the green light to go," Dito said. 
For now, the team plans to stick to conditioning until the San Mateo Union High School District allows them to move forward and officially practice and split up into teams.
In order to have any semblance of a season, the team must maintain COVID-19 safety protocols although basketball is a contact sport. 
"We're following all the strict Covid protocols: masks, [staying] six feet apart, everything sanitary… We're scheduled five days a week, we are splitting the squads up to maintain Covid safety, so we have a two hour window each day. We split the squads — half and half," Dito said. 
Vanessa Li, who played point guard on last year's junior varsity team and is currently conditioning this year, is hoping that the team will get a real season, but knows how important it is to stay safe as well. 
"Sometimes it's kind of frustrating to keep up with [the guidelines], but I think it's important for players and the coaches to [stay] updated [with new guidelines] and be able to play but still be safe about it," Li said. 
Li misses playing against other schools most of all and wants a season so that she can return to this interaction. 
"I [miss] the experience of being able to go to games and have people in the crowd — you really feel supported, especially by your fellow students," Li said.
Brianna Filoteo, a junior who played on the varsity team last year, is also conditioning alongside many of the other players, and still feels a sense of camaraderie despite the distancing and lack of games. 
"We do a really good job of just encouraging everyone, especially when the freshmen and everyone are together, or both groups are practicing together… All the upperclassmen would encourage the freshmen, and just get them comfortable in their new environments," Filoteo said.
For upperclassmen, this season is especially important, as they not only near the end of their high school experience but their opportunity to play basketball alongside their teammates as well. 
"I'm really looking forward to just like, I don't know, it's exciting being a junior because I only have two more years left and I want to make them count. I'm also looking forward to a lot of our underclassmen coming up so it'll be exciting to have a new team, because we've lost a lot of our players last year," Filoteo said.
Dito is just glad to see that there is still a sense of community among the players despite social distancing and the lack of official practices.
"I'm looking forward to a season, if we have one, but on the same token, I'm happy the girls are coming out to the school and working out and hanging out with their friends and being able to get back into shape," Dito said.
About the Writer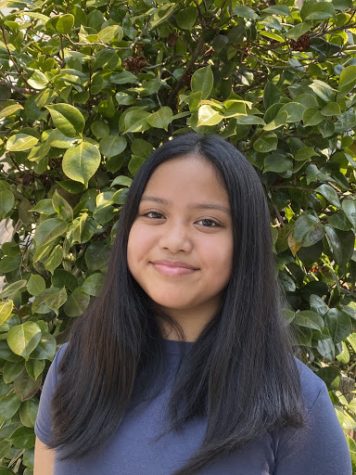 Jaden Luke, Staff Reporter
Jaden Luke is a sophomore and a first year journalism student. During her free time, she likes watching TV shows and movies or listening to music from...