Working during the pandemic: three Burlingame students tell their story
Each story was derived from five to ten minute long interviews with students from Burlingame. They shared their stories and opinions on what it has been like working in the pandemic. All three have jobs that require them to be around large groups of people for long periods of time. 
Ella Treu, junior:
Ella Treu first started working at Peninsula Golf & Country Club (PGCC) as a gym attendant in Nov. 2020, meaning she has been operating under COVID-19 restrictions since she began her job. Once the county was in the red tier, the club decided to shut down the gym area. However, there is also a pool in which patrons can do lap swimming which remained open. 
"We only let people do outdoor activities. [One] precautions that we take is sanitizing everything that people touch before and after they come," Treu said.
After the gym closed, she became a pool attendant, greeting members and sanitizing equipment, primarily working outdoors.
"I've had people come up to me, concerned that their stuff hadn't been sanitized," Treu said.
On multiple occasions, Treu had to tell her manager there were patrons who had been aggressive towards her with their request for sanitation. This distressed Treu and her coworkers who had to work extra hard to ensure safety and cleanliness as a result. On the contrary, some patrons requested no sanitation at all. 
Treu works from 8 a.m. to noon, given that she has a lot of flexibility with school. Despite COVID-19 restrictions, she hasn't seen much of a change with the patrons coming in. 
"Those who are cautious are a lot more comfortable to work with," Treu said.
She frequently has to remind people to keep their masks on when not social distancing, especially when patrons come out of the pool.
"It's important to remind people that if you're going somewhere and you run into people who are working, they are putting [us at risk]" Treu said. 
Molly Wachhorst, Junior 
Molly Wachhorst works at Caffé Central on Burlingame Avenue as a cashier. She started working in June, meaning that she cannot compare her working experience to that of one prior to the pandemic. 
"We wear masks all the time, we wear gloves when handling food, and we have screens at the register," Wachhorst said.
Since starting school, Wachhorst works in the evenings, closing around 7:30 p.m. Most of the time, the cafe is not very crowded, allowing her to feel safe and comfortable. 
"[However,] since we came out of [the stay-at-home order], we've seen a rise in customers, especially on the weekends" said Wachhorst. 
Wachhorst admits that there have been numerous times people need to be reminded to put their mask on, as well as unmasked homeless people coming into the store. In this case, they would have to kindly ask them to step outside. 
Wachhorst overall enjoys her time working with Caffé Central, even with the restrictions put in place with COVID.
"It's really important to support local businesses. The family that owns [Caffe Central] is a Hillsborough family and they're really great," said Wachhorst.
Anonymous source*, senior:
An anonymous source currently has two jobs: one at PGCC and another coaching a middle school crew team at NorCal Crew. 
The source began coaching in February having worked at the PGCC alongside Ella Treu since June.
"The job that I [previously] had with Peninsula [Golf and Country Club] …was a coach and a lifeguard, but during the pandemic they needed more help so I became an attendant." 
One of the source's tasks is thoroughly sanitizing everything members have touched. The source is very careful to follow all procedures. 
"It is a little concerning to me because of the demographic of people that come to a country club. They're a little older and more privileged, and I feel like …. [they] don't really understand the implications of [not] wearing a mask," the source said.
The source keeps their distance when standing near patrons, especially when attending by the pool, maintaining a minimum of 50 feet between members and themself. They also stay equipped with gloves and a mask, but feels there should be more precautions put in place for their safety. 
The source works at the PGCC on Saturdays starting at 4 a.m. and Sundays starting at 5 a.m.. Additionally, they work at Norcal Crew for 3 hours on Thursdays.  
On top of their weekly shift at NorCal Crew, the source rows there as well. Rowers must wear their masks at all times even when rowing unless they are by themselves. Coaches and other onlookers must have their masks on at all times as well. 
"The middle school program it's the same thing but it's a little more difficult because they aren't as dedicated yet. So they're required to wear their masks at all times which is a little bit tough," the source said.
When coaching the middle school program, there are stations set up on land, distanced six feet away from each other. Pieces of equipment are sprayed down thoroughly after use.
The source feels that the NorCal Crew community is taking COVID precautions much more seriously than the PGCC community. However, both employers are still doing their part in trying to keep everyone safe.
*This source requested to remain anonymous to prevent any repercussions from arising in their workplace.
About the Writer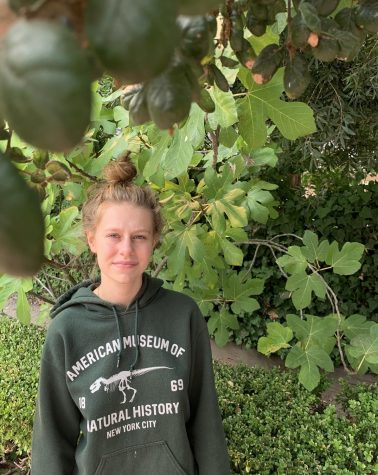 Julianna Oliver, Staff Reporter
This is Julianna's first year as a member of the Burlingame B. She is very excited to start writing articles and meeting new people! In her free time,...