Badminton team hosts first home game after last season cut short
The badminton team hosted their first home game against Sequoia High School on Thursday, April 20. Sequoia only had six players attending, so while waiting for their matches, the remaining Burlingame players kept score for other games and practiced playing against each other in the open courts.
"We're not actually reporting the score… It's not like before where you have to get the score and then beat your opponent," coach Salvador Banquiles said.
Banquiles says that the team's main goals for this season are to give players the opportunity to play against other schools and to grow the badminton community at Burlingame. Unlike previous seasons, games are more similar to scrimmages and there are no official scores recorded.
"Right now, it's more on exposing my players to play with other teams," Banquiles said.
Due to the pandemic, some parents have not allowed their students to play, so the badminton team size has shrunk significantly. Last season, the team had about 45 players, but this year there are just over a dozen players left on the team.
Another change the team has experienced this year is only playing singles, as opposed to previous years where players could also compete in doubles.
"Practices used to be really loud and it's more fun to play with a lot of people. [A smaller team] made us get to know each other more since we only play singles," sophomore Madison Eugenio said.
Last season, the team only had the opportunity to play two games before the remainder of their season was canceled. Badminton practices started running again during the last week of January, and since then, they have been practicing four times a week.
"Most of our season was gone last year so we didn't really get to play with a lot of people… most of us didn't get the opportunity to get better," said Eugenio.
The team's next game will be on Tuesday, April 27, against El Camino High School.
About the Contributor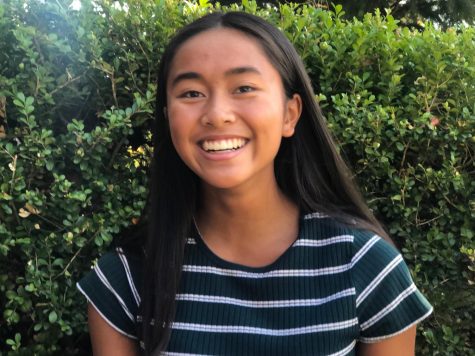 Isabelle Idio, Staff Reporter
Isabelle Idio is a sophomore at Burlingame High School and a first year journalism student. In her free time she swims for the Burlingame Aquatic Club,...