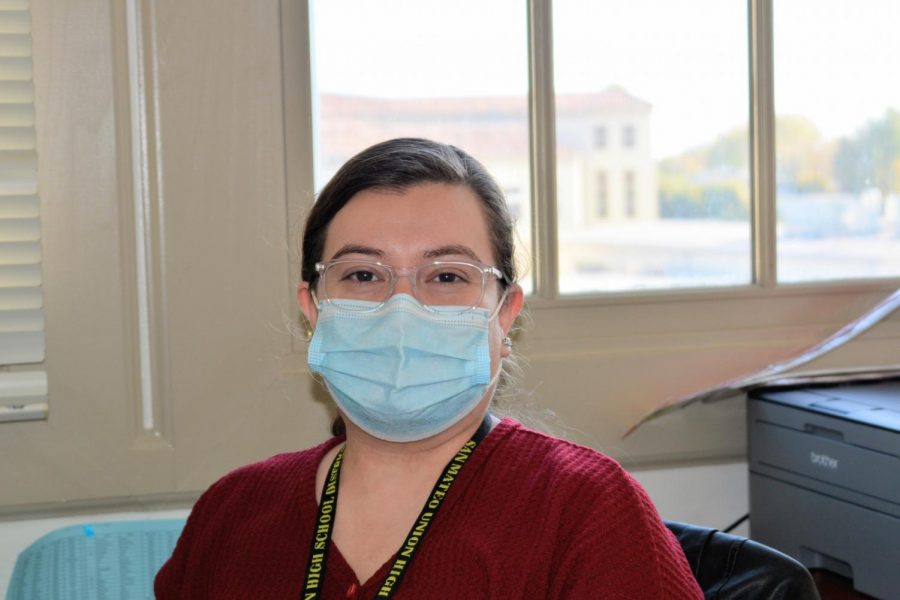 Leslie Luna-Escoto
After majoring in criminology and preparing to become a probation officer, Leslie Escoto realized her calling was to help high school students achieve educational success. 
Growing up in Redwood City, Escoto was inspired by her father, a police officer, to study sociology with an emphasis on criminology at the California State University of Stanislaus. After graduating, Escoto's view on the relationship between high school students and police officers shifted.   
"I wanted to be more impactful, so instead of going through the judicial system and putting teens on probationary terms, I wanted to make an impact in their school work," Escoto said. 
As student success coordinator, Escoto helps students struggling in their classes by providing them resources. The prominent resource managed by Escoto is the peer tutoring program, which connects fellow students with their classmates to improve in subjects that are difficult for them.
Before Burlingame, Escoto created a similar program at Sequoia High School that helped connect students. Escoto has also volunteered at the Boys and Girls Club and the Redwood City Clubhouse, encouraging students to take the best path forward. 
"The impact I want to have on students is helping them know who they really are. You're in high school… you are trying to figure stuff out," Escoto said.
Donate to The Burlingame B