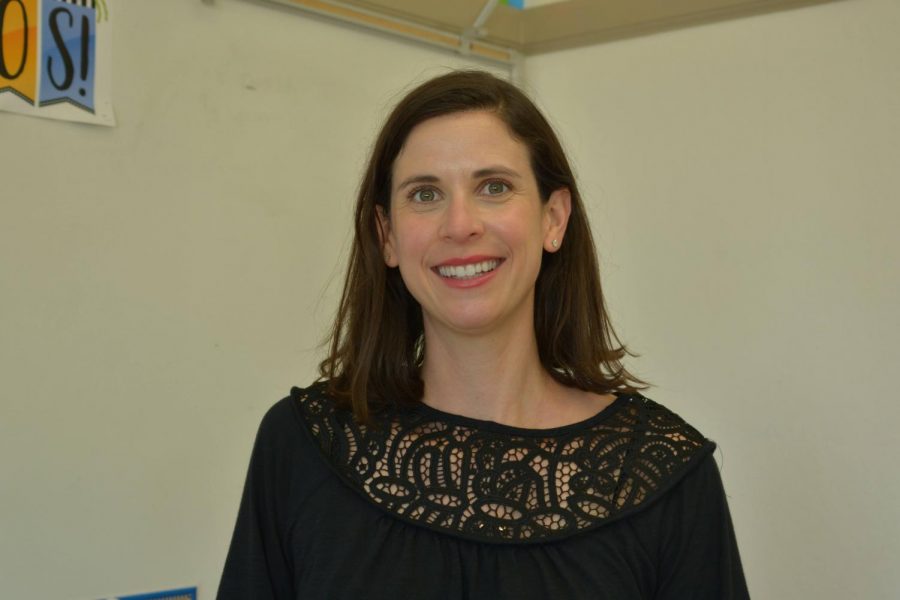 Katharine Bosinoff
San Mateo County-born Katharine Bosinoff was inspired to teach Spanish after learning from a life-changing Spanish teacher at Aragon High School. 
After graduating from Aragon, Bosinoff went to Loyola Marymount University, where she majored in Spanish. She lived in Spain for a year and a half, studying abroad in Madrid. After receiving her credentials at the University of San Francisco, she returned to Spain to teach English.  
"I wanted to study abroad," Bosinoff said. "It was the best experience of my life." 
Four years ago, Bosinoff created Conmigo, a private and individualized Spanish tutoring service in the home. She taught kindergarten for seven years and high-school Spanish for two years before joining the Spanish department at Burlingame. 
"I love it all," Bosinoff said. "I've always loved teaching and I was passionate about Spanish." 
A born leader, Bosinoff knew she would be a teacher in her future. She babysat, worked in summer camps and tutored. 
"I always loved that role. It's my calling," Bosinoff said. 
She hopes her students appreciate the cultures and languages of the world by instilling diversity into her teaching to expand her students' worldview. 
"I love what I do," Bosinoff said."I love Spanish. I bring positive energy and excitement."