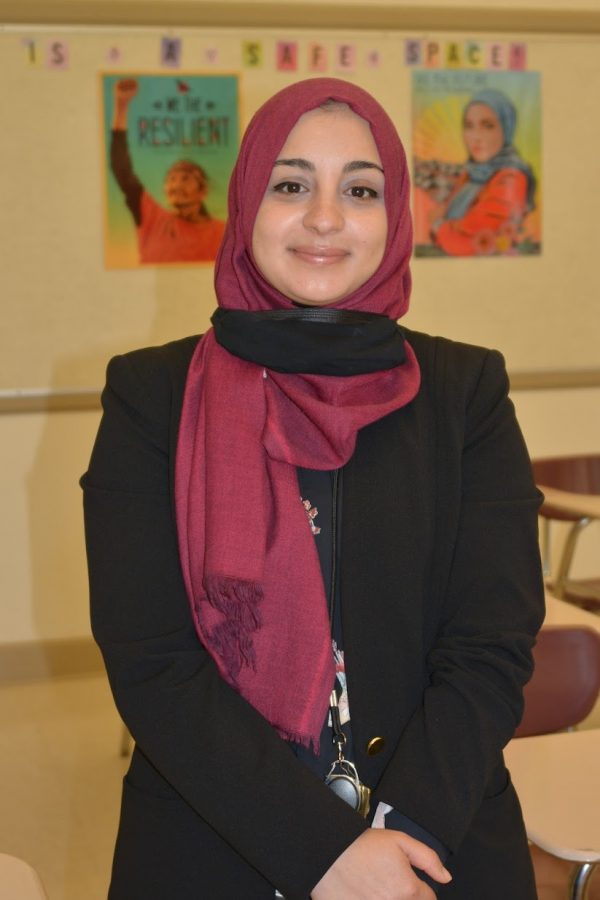 Reema Asia
When Reema Asia was younger, she viewed reading and writing as a complete waste of time.
"I absolutely hated school —  I didn't want to do any of it," Asia said.
Now, Burlingame welcomes Asia as the new freshman teacher in the English department.
Asia's feelings about school started to shift in ninth grade when she and her family moved to Palestine. There, the education system truly pushed her to start reading. The first book that she took to heart was the autobiography of Malcolm X.
"That's how I learned the importance of education and how it shapes a person's life," Asia said. "It completely changed my outlook on school."
Eventually, Asia started down the career path of education. She comes from a family of educators, a background that shaped her view of teaching.
Asia said she always had an appreciation for people who take time out of their day to support the community. So far, Asia has found the experience of exploring literature with her students particularly enjoyable.
"My favorite part about teaching English is that you get to engage in discussions about the text that you're reading," Asia said. "These texts pose a lot of questions about our society and how it functions, and it forces everyone to think deeper."
Asia looks forward to forming positive connections with everyone at Burlingame as she navigates her first year of teaching in the district. 
"I have been absolutely enchanted by the staff, faculty and students, and I'm so excited to be a part of this school," Asia said.
Donate to The Burlingame B