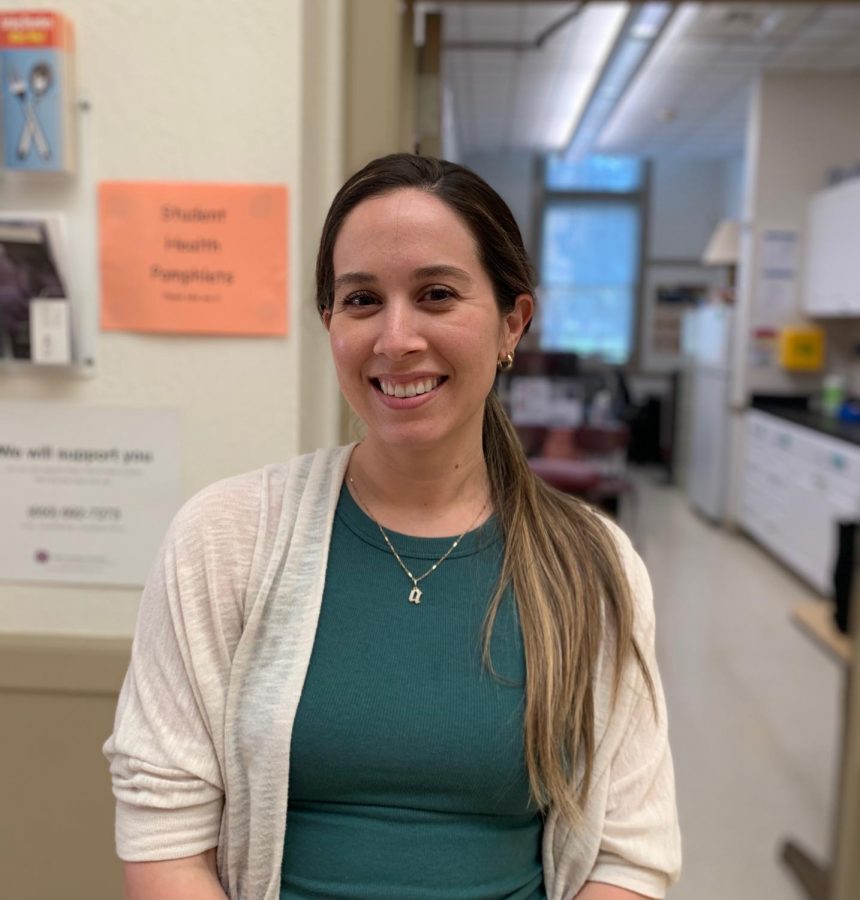 Andrea Mosqueda
Andrea "Andi" Mosqueda is Burlingame's new health technician. She keeps track of student health records, helps ill or injured students and deals with students that are sick or handling COVID-19 issues.
Previously, Mosqueda studied cosmetology at Skyline College and worked as a hairstylist for eight years. However, with the arrival of the pandemic, she felt she needed a new direction.
"I was ready to make a change," Mosqueda said. "I wanted to do something where I could study more and broaden my experiences."
 Last March, Mosqueda began working as an office temp at Capuchino High School, and then transferred to Burlingame as a health technician during summer school. Despite her previous job in the San Mateo Unified High School District, she's found that working with all the students on campus makes her job different. Even so, Mosqueda is determined to bring empathy to her position.
"A lot of students are new here and there's a lot to get used to. I can relate to that," Mosqueda said. "I want them to know that they're not alone."
Mosqueda looks forward to getting to know the Burlingame community, but when she has free time, she enjoys watching reality shows and exercising.